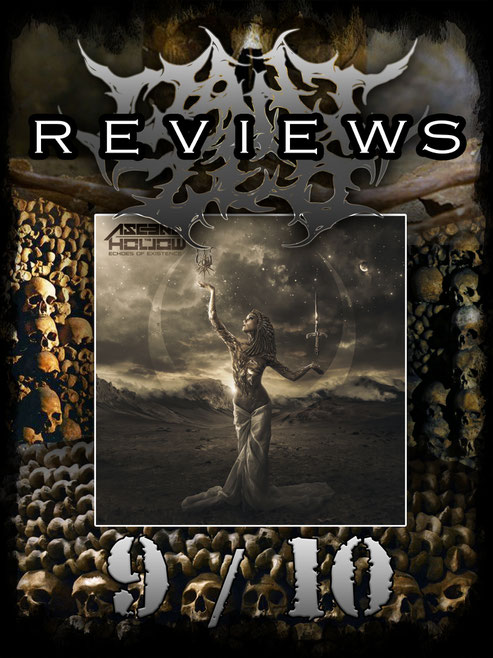 I received a promo package from Dr. Music Promotion. It contained the brand new album of irish 4 piece Band ASCEND THE HOLLOW. This band was pretty new for me and I was excited for the first spin. I didn't expect something complex like this. I know irish people are talented musicians but this band really creates a diverse and outstanding genremix.
The 10 songs on the album deliver a great mixture of Death Metal, modern Deathcore, mixed with melodic and fragile singing parts and melancholic accoustics. Spiced up in the end with electronics. They call their style Cyber Tech Metal. I guess this pretty much hits the spot as a description. Imagin if Lacuna Coil and Carnifex had a baby while raised from Jinjer and Otep. The endresult is a really cool mix between everything but the band manages at the same time to make this sound something on their own.
The band takes you on a journey through the dark depths of the human soul and tragics of our real world. Starting from Depression, bipolar disorder, human rights, legal abortion discussions and even poems. A lot of unconvenient topics discussed but this is also necessary in the world we are living in. Everything wrapped in a nice dress called music. Every song is a little Opus on its own which is complex, virtuoso and offers many deep layers to explore.
Ascend the Hollow change from emotional melodies to extreme Death Metal Screams and growls in a smooth and flowing way like waves. Let yourself drift through the ocean of the emotions served to you on a silver tray.
---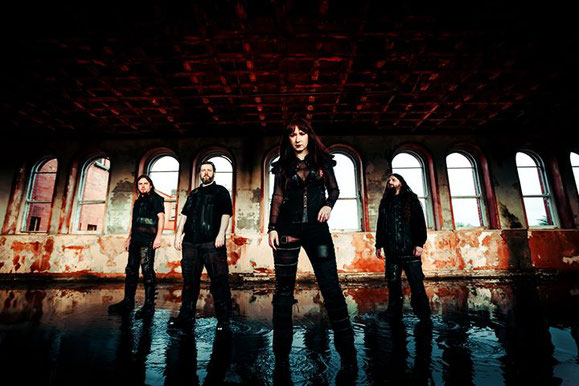 The band uses 9-String Guitars and 6-String Bass to create a full sound within their compositions. M-Noise squeezes everything out of her throat to vent off all aggression build up living in a dark world while also being  sensitive on the other hand. Everything is very balanced in their songwriting and they create just good music if you like an epic mix of different genres. You just need to open your mind and let it go. This is the best way to enjoy this nice piece of musical art.
If you like the opener "Polaris Calling" then you know where the band is heading to and you should definitly check out the videos to their singles "Vessels" and "Sea of Crisis" as well. The band is not shy to reveal hushed up secrets which no one wants to see the light again. Can you face this?
If you like a great mixture of the mentioned styles and open for experiments you will have fun for sure with "Echoes of Existence". I had and will have with the next spins. They created a new standard for melodic and at the same time extreme music. ATH doesn't need to hide behind big names and are ready to conquer the scene with all their might and fury! I am looking forward to catch up a show of them.
---

Touch the stars and face the dark. Risk the trip and come back as a stronger self…
9 / 10.
Awesome debut! Nothing more needs to be said.
Cheers Zed
---
---
Prisoners Of The Storm