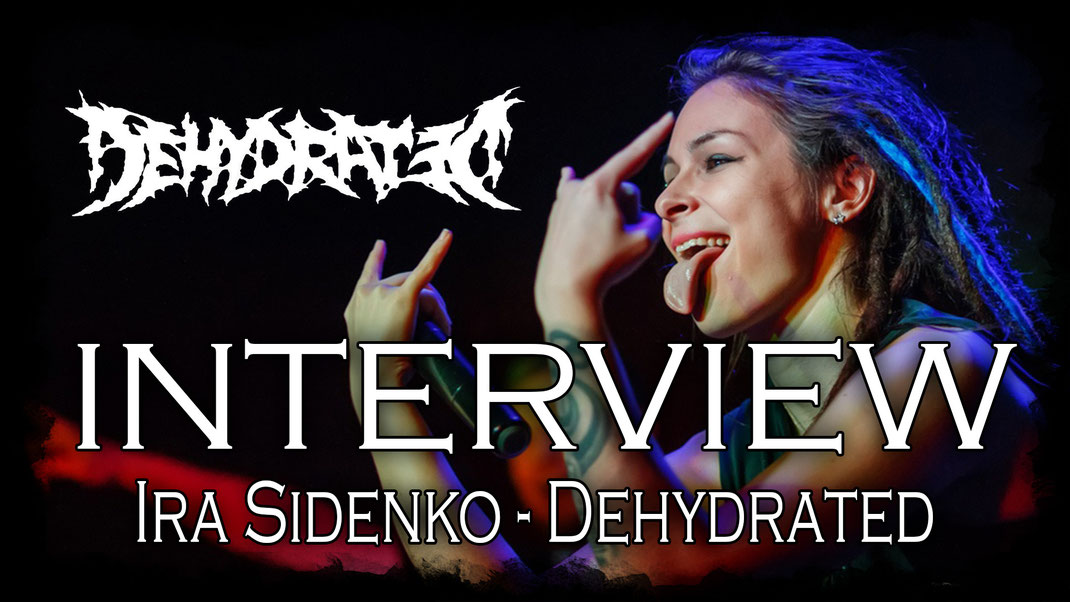 D: Hi Ira,
thank you for taking the time and answering some question for my Music BLOG!
First let's start a little earlier in the band's history, when did you start and was it clear from the beginning what kind of music you wanted to make?
Ira: Hello! Well, Dehydrated was formed back in 2008, so more than 10 years we play our metal! We didn't know what exactly we will play but we knew that it will be really hard, aggressive and interesting. Now we don't have any verge or border.
---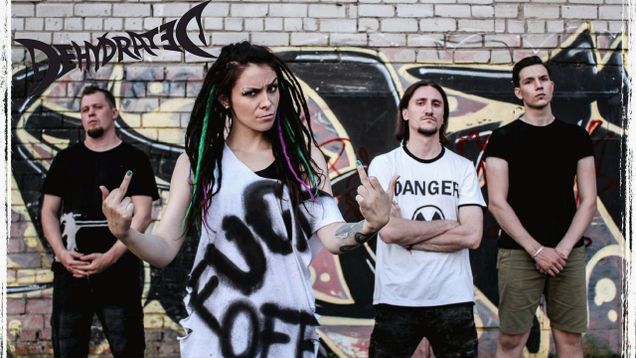 D: You mix a lot of styles within your songs. Death Metal, Deathcore, Grind, groove Metal and so on…was this always a big point for you to be diverse in your sound?
Ira: Yes of course, we love all kind of music :) and for us it's not right to play only death metal or another single style! We love to experiment!
D:  I read and also we spoke shortly about your cancellation at the XXXApada fest in Lisboa / Portugal. Where you looking forward to this show and what were the problems? I also read that you were having issues after your last tour and depending on this you had to cancel, right?
Ira: We don't like to talk about our problems. We always try to solve them, but not always we can unfortunately. We are healthy and our families too, don't worry. It's more internal problems of the band and we are really sad and sorry that we needed to cancel this concert.
---
D: What can we expect in 2019 live from you guys? I really hope to see you around and make a video of your show if you want! :)
Ira: Oh thank you! it would be great! :)
In 2019 you can wait for our new music and video too! What about our live performances I don't know exactly but i really hope that we can play in 2019 with our new music because it's really sick!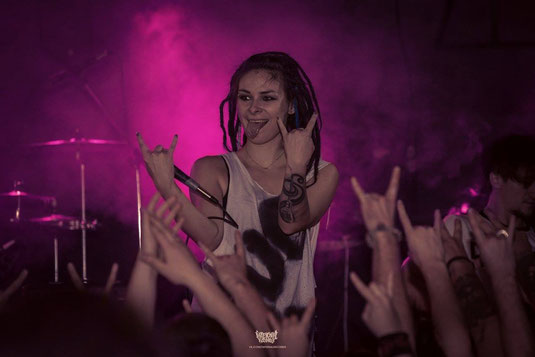 D: I am still in love with your show at Obscene Extreme back in 2014. Was that one of your bigger shows and how was it for you to play at such a sick freak festival? (for me it's the best festival in the world!!! <3)
Ira: Maybe it was one of our bigger shows but we played at 11 a.m and there were not many people like at night for example. We played on stage in front of more people before than OEF.
But this concert I think was one of the best outdoor live perfomances! It was really cool and sick, people were not strong active because it was early morning but we felt strong support! Big thanks again for this magic day!
D: Are you at the writing process at the moment for a new full length?
Ira: No. Unfortunately it will be an EP but maybe we will make a small surprise in this EP for our listeners.
D: How did your work and touring with Fallcie affected Dehydrated? Did the boys use the time to write some music or was the band put on a hold?
Ira: Guys created new music slowly and after my arrival, we immediately re-recorded the song Parallels and shot the our new video.
---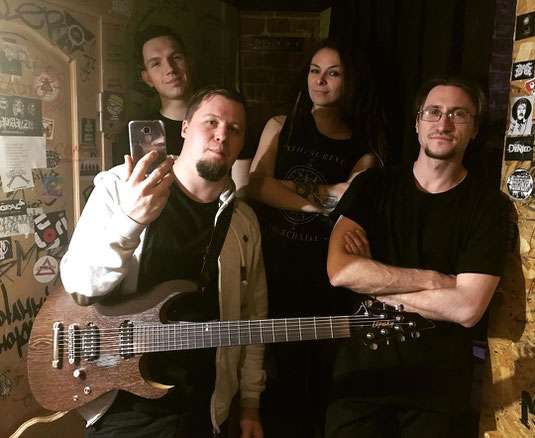 D: Do you have a label at the moment or are you a DIY band? If yes to DIY, is that working fine for you in the times of Spotify and Bandcamp?
Ira: We are DIY band and we are doing everything ourselves. It's not easy, especially for our tours in Europe but we try our best! Yes, Bandcamp and other  music platforms help us! And big thanks for this!
We had some offers from some labels, but I think it's not ours yet. Maybe in the future we will find our people.
D:  I also saw that you are using Patreon for getting more support for the band. Good idea. I saw this on more east european or russian bands. Is this helping a lot and connecting better to the fans in times of social networking?
Ira: It helps a lot but there should be more time for it at all :) Besides music, there are many more spheres in life and unfortunately a lot of things go slowly because of the fact that we do everything ourselves.
D: Would you say the scene in russia/eastern europe is different to europe when you are on tour? Any crazy moments from last tour you want to share with us? (bad or good?)
Ira: No I don't think so, many bands in Russia try to be like the famous european or american bands. It's not bad, but not always we have our own culture and mentality. We need to show it more in our creativity and art. About our last tour, I think that this tour was a whole big crazy moment :)) there were a lot of bad and good moments.
Starting from the big fine that we were given and of course ending with cool concerts! :)
---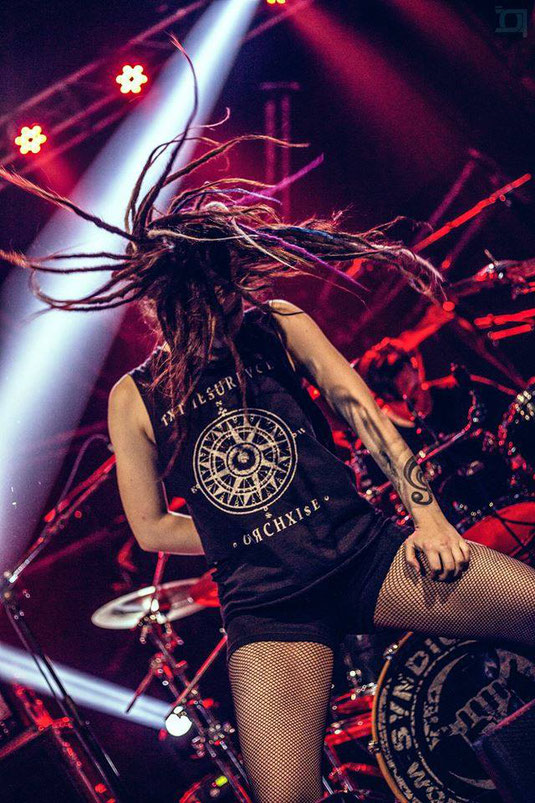 D: When did you start doing vocals in this style and what/who did you make to do this kind of insane vocals? You are probably doing much better froggs than most men! ;)
Ira: Thanks but i hope it's not the best vocals that I can make :)) I don't have a secret, many many years of practice of vocals. Tons of mistakes, search of sounds and of course learning voice in general. And I study always! :)
D: If you would need to discribe the sound of Dehydrated and compare to other bands. What would you say and what kind of bands influenced you the most for the band?
Ira: Oh, many bands and many styles, from Chuck Schuldiner to Gojira, Animal as Leaders and so on. We love all good music! :)) Don't forget about this! :)
D: Thank you very much for your time. Really appreciate it. You know the extreme underground scene is very small and we are like a big family. From fans for fans. Last words are on you. Do you want to share something with the fam?
Ira: Yep, we are brothers (and sisters) of metal! :)
I like this song very much and I always talked about this!
Thank you too, and sorry again for your waiting! Don't forget let's be kind no matter what and support each other! Stay true \m/
---
---
sickness
---
live @ Obscene extreme 2014
---
Alive Underground
---
Thirst of Dose
---
Werewolf