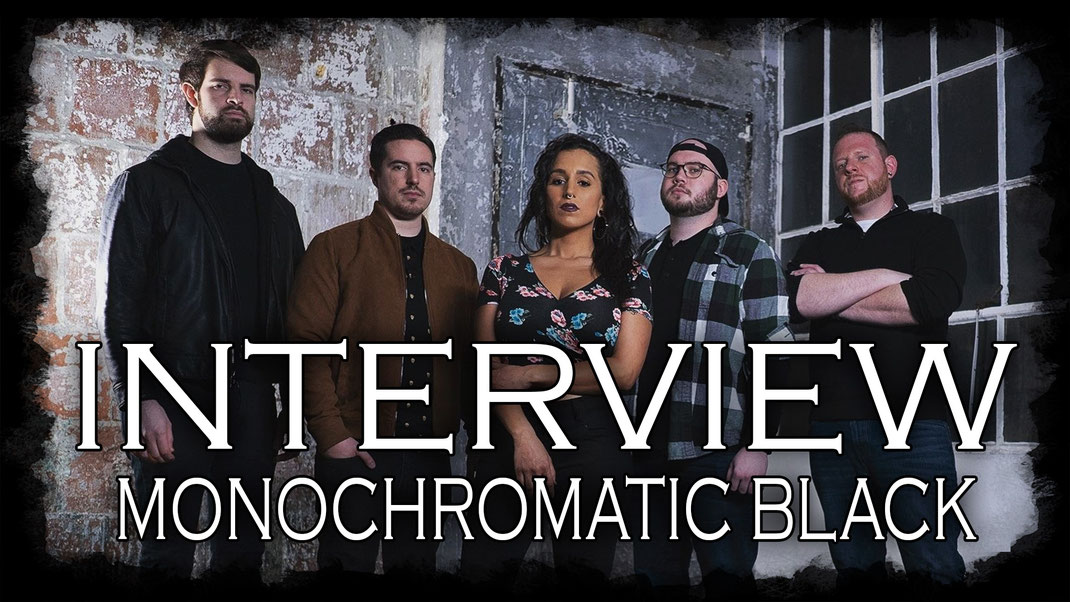 D: Hi and thank you for taking the time to be part of my journey through the extreme underground scene!
First please introduce yourself to the audience and tell who you are and what are your duties in the band Monochromatic Black?
MB:
Hi I'm Tanya Beickert and I am the vocalist
Hi I'm John Gribbin and I am the guitarist
Hi I'm Eddie DeCesare and I am the drummer
---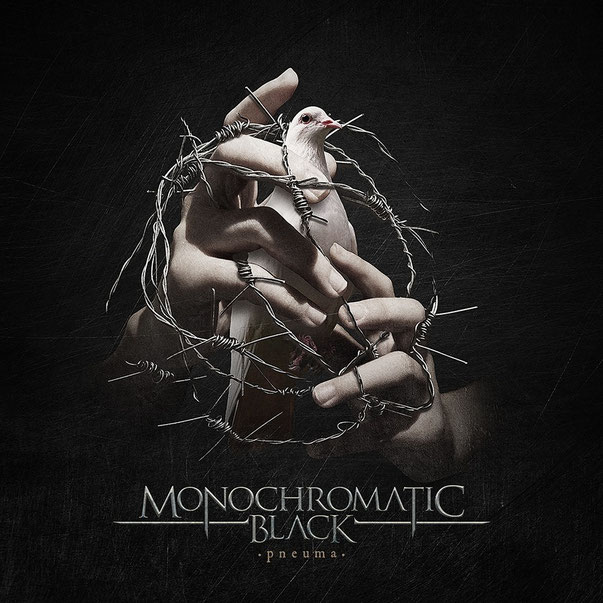 D: I accidently found you on the web and was really surprised. You guys came out of nowhere. Just founded a little bit more than a year ago you already have an album comming in may 2019 and bringing that kind of quality music. Have you been active in other bands before?
MB: Thank you so much!  Yes, we all come from previous touring acts,  most notably Eddie's previous band Painted In Exile.  
D: How did you guys come together for Monochromatic Black?
MB: John and Tanya have been friends for a long time trying to form a project - Eddie met John through Tanya in 2017 - all of our bands at the time were slowing down so we decided to start Monochromatic Black in January 2018.
D: Is there a deeper meaning for you all in your bandname?
MB: No, the name is supposed to be taken at face value that paints an image as you see fit - interpretive for the listener.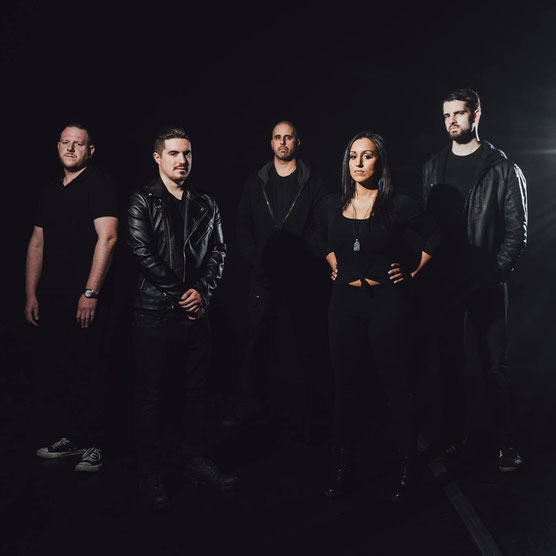 D: You already released two singles from your upcoming album "PNEUMA". "THE HERD" and "PHOSPHENES". Who did the music videos for these songs and was everything DIY?
MB: Tom Flynn directed both videos and yes everything we have released so far has been independently released.
D: Hearing those two singles and its sound. It is really like I said, high quality, virtuoso, diverse and straight to your face at the same time. Is this what we can expect from the whole album?
MB: Thank you so much!  Yes, Pneuma is supposed to be heard in album format.  Each song stands by itself but the album should be heard from start to finish as they connect to one another.  Every song is different & have their own personalities, no two songs sound alike!
D: For me the first time I heard you, I was thinking you are the perfect combination of the bands Jinjer and Despised Icon. How would you describe your sound?
MB: We feel we encompass different aspects of the metal genre, not any bands in particular!
---
D: What was your goal for writing songs when you came together? Did your sound come naturally or did you already know what you wanted?
MB: The sound came naturally as we all write and bring material to the table - we meet up twice a week while writing on our own time and shape the songs on the spot together.  There was no planned out idea, just what the three of us sound like when we come together!
D: Are you already planning some live shows for 2019? Or do you wait for the feedback of the album?
MB: Shows are already being booked!  Keep on the lookout for tour announcements!
---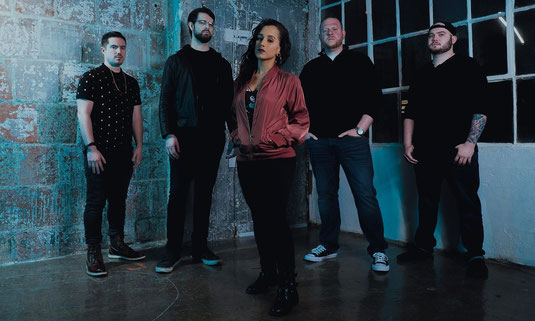 D: Do you think we can expect a little european appearance in 2019?
MB: That would be amazing, we'll see and we would love to!!
D: How do you see yourself fitting in the New York Music Scene. I have a lot of friends in the oldschool NYC Death metal Scene from bands like INTERNAL BLEEDING, DEHUMANIZED, PYREXIA and so on. Did you ever consider to play on a show with them or maybe did already or would you more consider to play with bands like THE MACHINIST or others in  a more modern sound?
MB: We have played with many of them in past bands are completely open to playing with all of them! 
D: What would you say are your influences for the band in writing music? What bands did you make start being a musician?
MB: John's biggest influences are Faith no More & Pantera - Tanya, A Perfect Circle, Sikth & After the Burial. Eddie, Opeth,  Inflames, Ion Dissonance & Deafheaven 
D: Where do you see the band in about 5 years. You have any long term goals already set up?
MB: In 5 years hopefully we are well into headlining professional level tours & releasing more records!
---
D: All the best guys for this year and I really can't wait for your debut album! Also thank you for taking the time to answer my question. Last words are on you. Something you want to share?
MB: Thank you so much for doing this interview with us!  We really appreciate the overwhelming positive response to our music so far!  For anyone who supports our album, we are eternally grateful!  You can pre order Pneuma here!  monochromaticblack.bigcartel.com  Thanks again!
---
---
Phosphenes
---
the herd