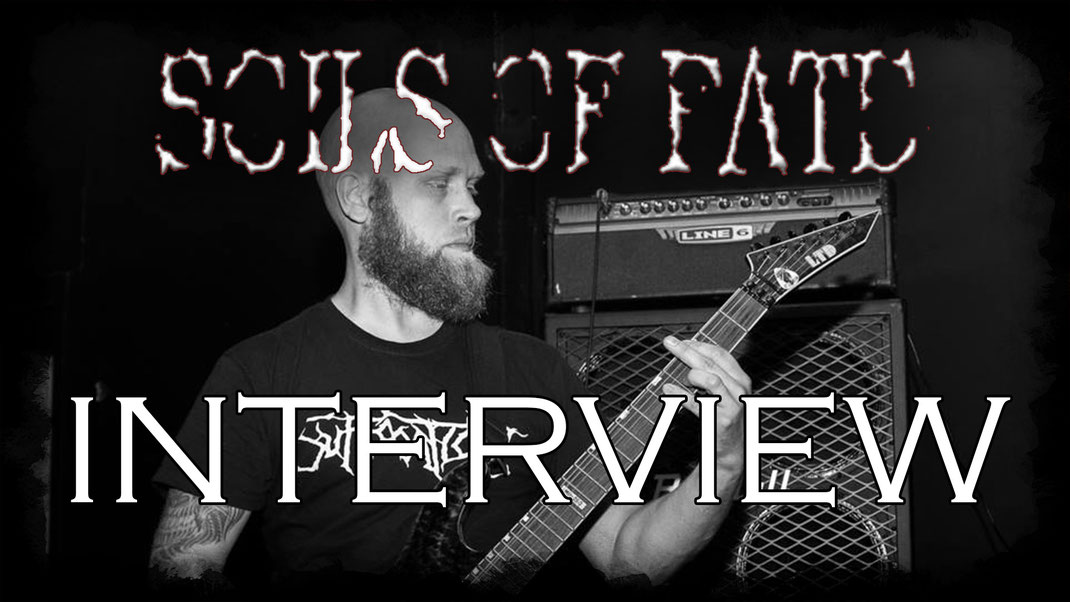 Hey brother, thank you for taking the time to answer some questions for my site!!!
You released your last album "Thin the Herd" with Soils of Fate back in 2014 after 11 years of waiting after "Crime Syndicate". Do you have some new Stuff for SOF in the pipeline? (please not 11 years again ;) )
Magnus: Yes! I´m working on a new album, I´m hoping it will see the light of day this year. If not then def in 2020. Feels weird to say 2020 but that´s where we´re at 🙂   
---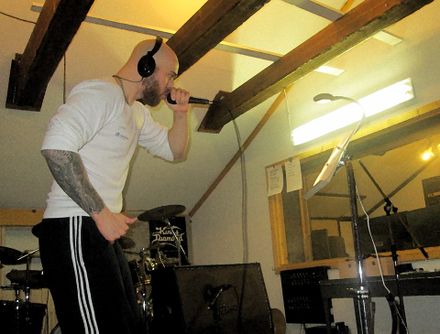 I haven't heared a while from Henke until we met last time back in 2014 when your first show after 11 years happened. Are you guys in close contact and planing stuff for SOF?
Magnus:  Henke is no longer in the band, he´s busy with his business and the motivation wasn´t quite there. We keep in touch though and talk about SOF from time to time. We´ve been close knit since we met in school in 1994 so his opinion will always be important to me.   
Can you Tell me for The Interview also WHO is The new Singer of SOF?
Magnus: Sorry not yet😊. I forgot to mention that we have a few announcements coming shortly. So stay patient!
---
INterview with SOF of 2014
---
I just saw that you are running new SOF merch from time to time. Would you say this is doing pretty well on the nostalgic slam thing? I would count myself also to this because I want those Crime Syndicate Shirts so bad, haha!
Magnus: I guess we could do better, our music has never really boomed, more or less just been at a distant from other more successful bands so our merch is only popular with the hardcore fans. The underground market is slim but you know your stuff will end up in a good place 🙂   (click pic for shop)
Do you have any side projects to Soils of Fate? I just read a comment that you would like to do some covers?
Magnus: Yes, I´ve been wanting to do a tribute album for many years and I´ve finally taken steps to get things going. It will contain six of my absolute favorite DM songs from when I was a teenager. I always felt that we have so many great musicians in the underground circle so the album will feature some of them.    
---
What would you say has changed the last years for you in music since you are married and having kids? Do you think your priorities have shifted a lot and you don't have so much more focused things you want to achieve with music?
Magnus: Things certainly changed, I started my own business as well so time is a big factor that´s missing nowadays.   
---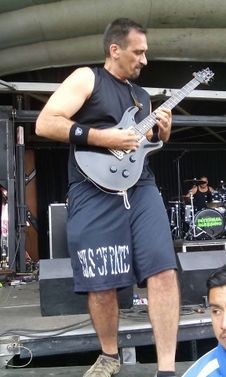 When you started back in the 90s, it is no big secret that your were influenced by Internal Bleeding, do you have other bands that influenced you big time you want to mention here?
Magnus:   Of course, Cannibal Corpse, Malevolent Creation, Morbid Angel, Dying Fetus, Dehumanized and a bunch of others. Before I got into DM I was a thrash kid so Slayer, Megadeth, Metallica, Testament and so on were my first influences. 
---
When you go 16 years back to your US appearance at MDF 2003. Would you say this was one of your biggest achievements with SOF and can you think of doing this again?
Magnus: That was a huge moment for us, sharing stage with all those great bands. There have been alot of good fests since then but never with a lineup that stacked. If asked to join such a bill again, I wouldn´t hesitate for a split second to play.  
You had bad luck with live gigs. I saw a couple of shows you were listed but never played. Was this out of your hands or normal life stuff like "I had to work"?
Magnus: We would never cancel a show if there´s not a good reason, sometimes things just doesn´t work out the way you want them to.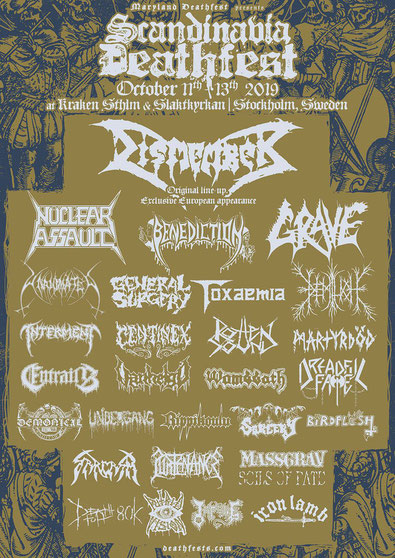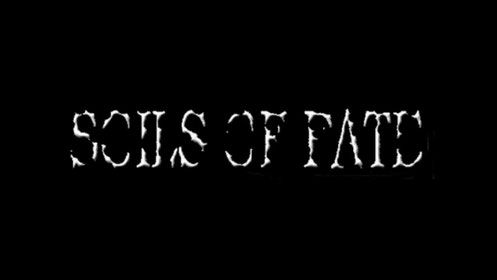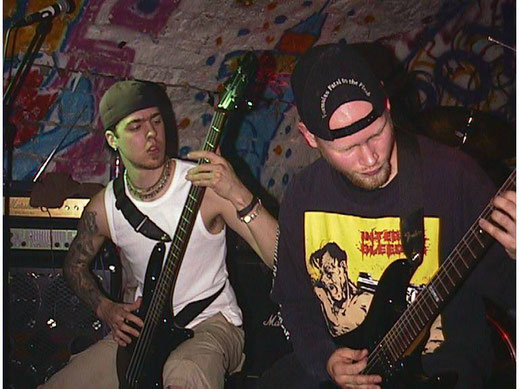 ---
You are going to play at Nice to Eat you Deathfest in May this year. Are you looking forward to this and what else can we expect in 2019 from you guys live? Scandinavian Deathfest right? Or maybe some new music?
Magnus: I´ve heard nothing but great things about NTEY deathfest so we´re very happy to be a part of it. Especially with Lividity on the bill!     
I see a lot of postings from you about your ice hockey passion. Were you always a big fan of this sports? Tell us more about your favorite team the Pittsburgh Penguins and what they mean to you.
Magnus:  Hockey has always been a big sport in Sweden and part of our culture. The Penguins won the cup in 91 and 92 so they aired alot of Penguins games on TV back then. I started rooting for them in 93 and have followed them with a passion since then. One of the greatest moments in my life was when I went to Pittsburgh in 2002 and got to see Mario Lemieux play, huge!   
If we go a little back in time again, when did you start with Death Metal or more rock orientated music. What bands did you start with and who brought you into the scene? Which band did you make grabbing a guitar?
Magnus: I started playing guitar when I got Megadeths Rust in peace album. Guitarwise it´s one of the sickest albums ever made...still. Think it was in 92-93. The first DM album I bought was Carcass Heartwork. The albums that got me into DM was Tomb of the mutilated and Covenant. Then in 96 I bought Internal Bleedings Voracious Contempt and that changed the way I wanted to play DM forever.  
How is the metal scene in your area? I just saw metal getting swaped away the last years where I live. Everything is about electronic music and Hip-Hop. Would you say Rock/Metal is dead?
Magnus: No I think metal is alive and well here, the underground DM scene is another matter. We´ve been fighting hard to bring that music to the "masses" if you will. A seemingly impossible task, but I hope we´ve managed to influence some people along the way.  
---
Thank you very much for taking the time and writing down your answers. Last words are on you. Maybe you want something to share with the audience?
Magnus: Thanks for the interview Z always nice to talk with you. Like I said, we have an album in the making and also the tribute album which will be a beautiful thing. Thanks again and take care!
---
---
Review - Soils of Fate - Thin the Herd