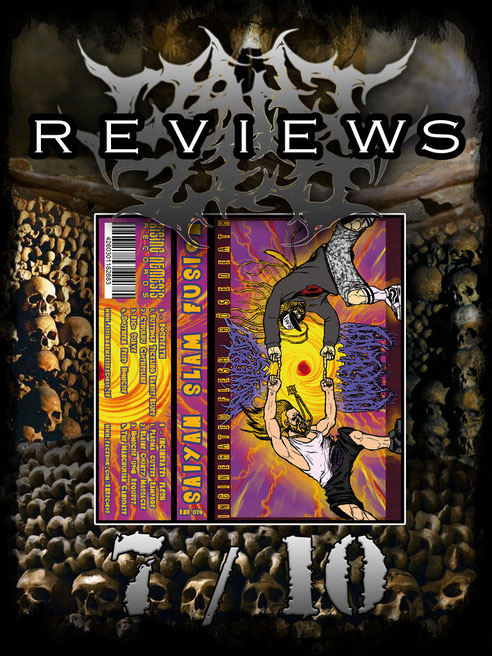 Some weeks ago I received a music split tape from BÖSEDEATH with INCINERATE FLESH. You hear right. A TAPE. For all who didn't know what this is, use your smartphones and google it. Tell me later in the comments how the pencil and a MC belong together?!
Besides all fun it was really cool that Daniel Schäfer send me this tape called "Saiyan SLAM Fusion". It contains 4 songs of each band and brings a real oldschool feeling with this format. Released was it on RISING NEMESIS RECORDS.
BÖSEDEATH delivering downtuned brutal death with guttural vocal assault. Groovy and slammy all the way and keep up the fun as well with some nice intros. South Park  and Beavis & Butt-Head included. The material itself is nicely produced and great to listen too. Expect some Devourment gargles and blasts combined with new and fresher elements chosen out of the Death Metal genres. Mostly slammy and guttural brutality but fresh enough at the same time to not get boring too fast. They change the rhythm or the speed of the songs just in the right time to keep everything pushing forward. This is what keeps your attention to the tunes!
---
bösedeath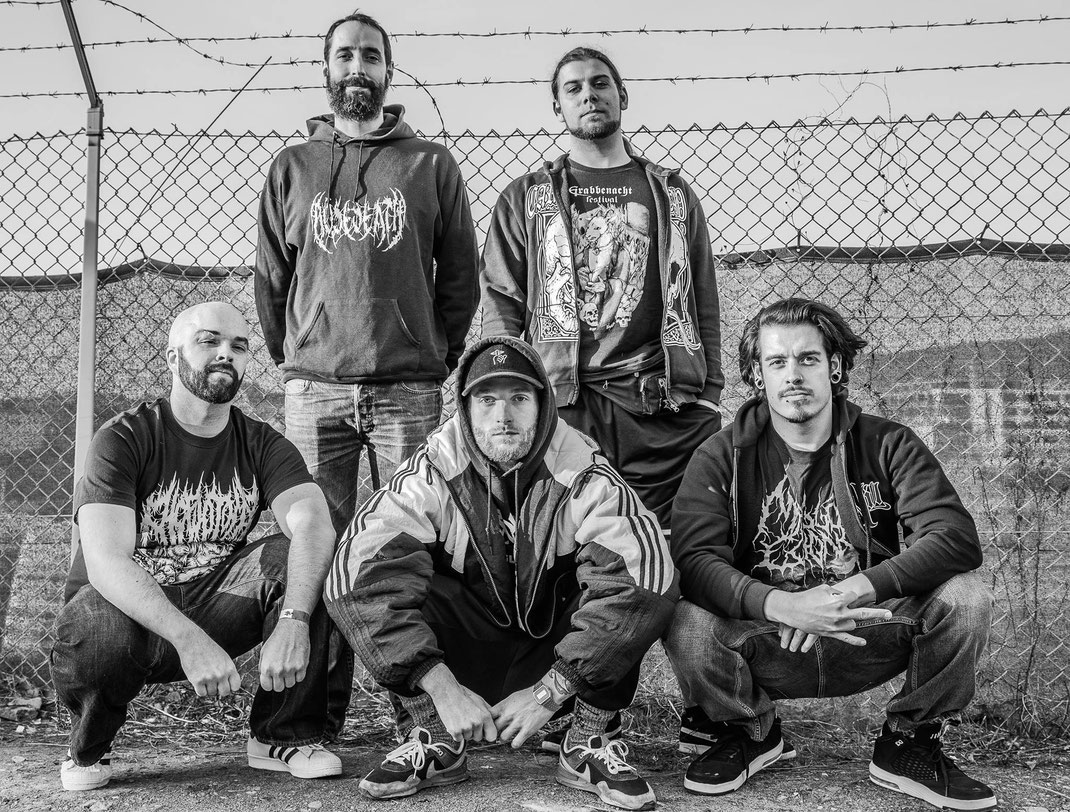 ---
When changing the tape around to the INCINERATED FLESH part you can also expect some real brutal Death Slam in your face. Pure guttural madness in pretty much the same way then BÖSEDEATH presented before but with some sharp edges to wound your eartunnels in a little different way then the band before. They have a little darkened playfulness inside their sound which creates a nice atmosphere and makes it all a much fuller package to deliver. The 4 songs go very smooth and straight and you can't complain about the madness to hear.
---
incinerated flesh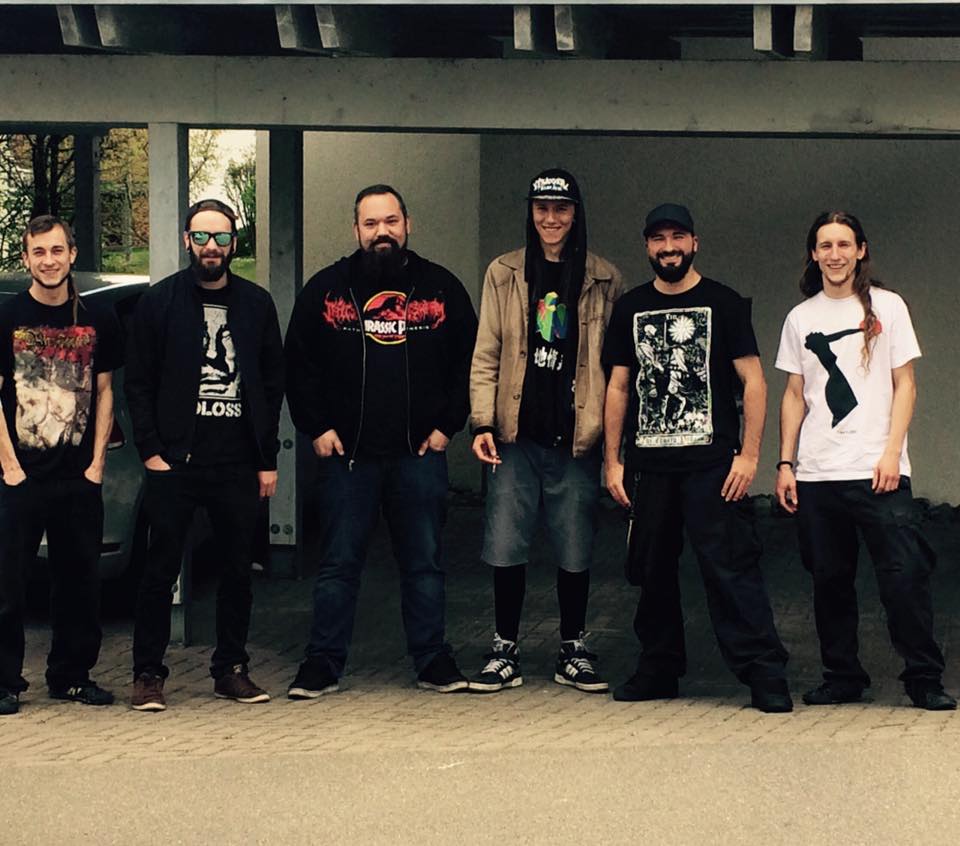 ---
Overall the only thing I can maybe complain about is the production. The sound could be a little bit more pushing and thicker from the bands but in meantime we are all used to Highly overproduced sounds and streaming, so the little less pushing production creates a cool oldschool wibe combined with the release format as a Tape. I had fun checking it out and also to put it up my collection. I do not own much MCs from extreme bands beside Vomit Remnants Demos and stuff like that.
So for all oldschool collectors and fans of brutal slamming death, this is surely worth a listen and a buy at least in digital format!
7 / 10 for a nice trip in my childhood days and tape trading! Cheers Zed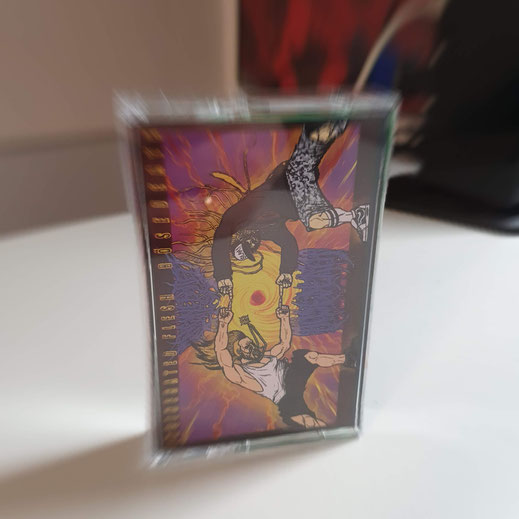 ---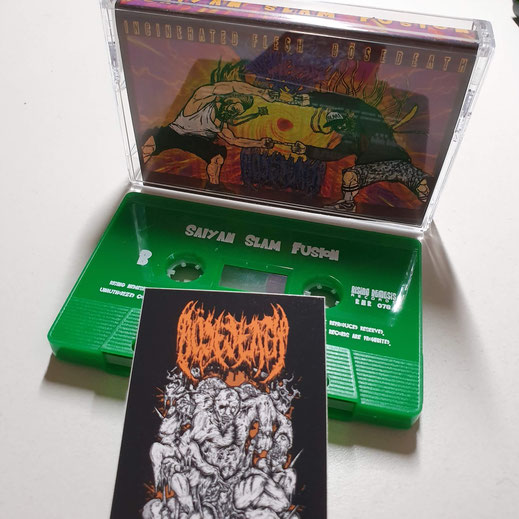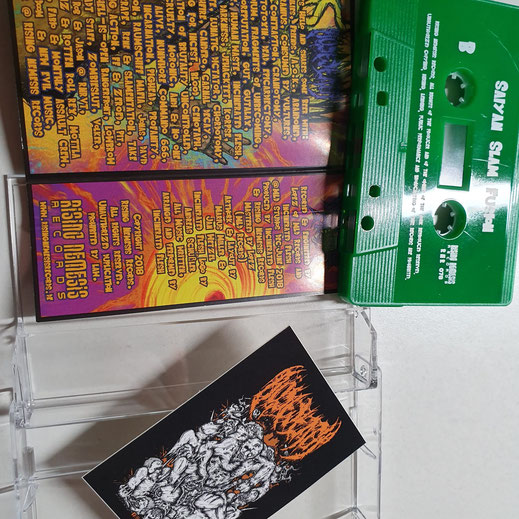 ---
---
BÖSEDEATH - CTHULHU CLOTHESLINE [OFFICIAL LIVE VIDEO] (2019) SW EXCLUSIVE
---
Incinerated Flesh LIVE @ Blastphemy Springfest 14.04.2017 Tübingen Epplehaus