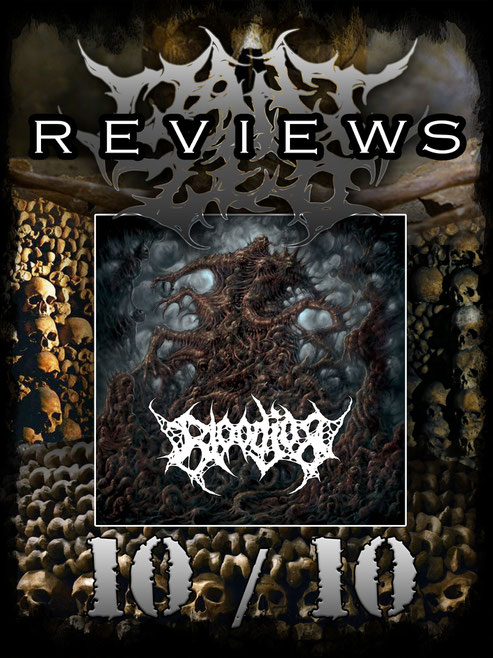 The album "Sick Concept Humanity" is finally released by the German band BLOODJOB along with Strafgesicht Productions. Bloodjob is not just the name of the band. I guess it was also the program of the drummer because with all that blasting for sure he got some wounds on his fingers!
Expect nothing else then fast and groovy brutal Death Grind played like back in the day. The glory early 2000s. The making of this album took about 12 years. The band is also mentioning this within the record's booklet. Founded back in 2007 with several line-up changes and releasing two Demos, finally the band releases the first full length. What can I say, all the wait was worth it!
From first minute you know where the direction is heading to. No later then the roundhouse kick of the bands sound kicks you straight in the face. While you are still crawling on the floor crying and collecting your teeth the band froggs, brees and grooves you to death. What is left over of your mutilated body will hopefully enjoy the brutal tunes.
Besides my bullshit violent comparisons to the sound you can hear on this album, the music delivered is really solid Deathgrind. Like I said back in the day played, this for sure also depending on how long the band worked on all the songs. It was a good process and the album is really a complete product.
---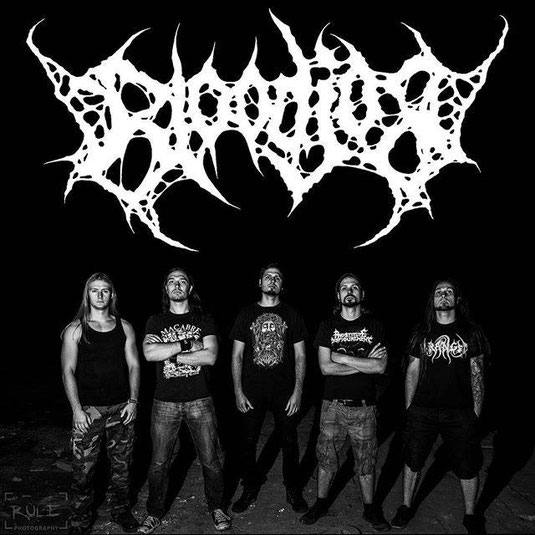 I did just enjoy listening to this blasturbation of the 11 songs containing. From the opener "Sacrificed to Glutton" or "Re-Establishment of Lies" until the end song "Cognitive Circus". The band is not letting you down in any minute and just ripps your head off.
The fastness and harsh brutality, the nice arranged grooves, the midtempo headbang riffs and guttural and froggy vocals. Everything is there and in a real high quality to feed us Deathgrind fanatics. I was totally satisfied and left behind confused to understand what just happened. With the second listen my experience just got more intense!
I really recommend this album for all underground Death Metal and Grindcore freaks! If you like bands in the veign of Disgorge(US), Inveracity, Disavowed, Degrade and also more oldschool stuff like Suffocation or even modern stuff like Benighted. The band hits the spot of all fans of the genres. Not depending if you are newschool or oldschool. Just be a fan of the extreme!
For the long hard of work and the product delivered, the band just deserves a 10 / 10 for the effort, energy and sacrifices they put into it! I was loving every moment of listening to your baby!!!
Cheers Zed
---
---
Sick Concept Humanity (full album stream)
---
LIVE @ Exhume The Metal 2 - Day 2 - 2017