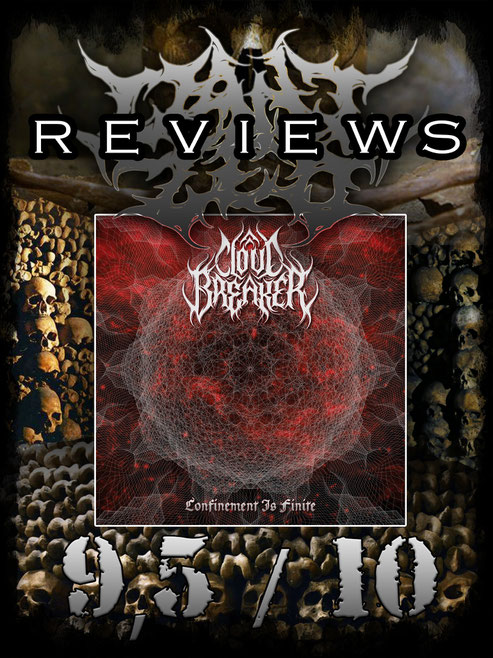 German band CLOUDBREAKER self-release their first album called "Confinement Is Finite". The band was already formed back in 2011 and I was not knowing them to be honest. I was contacted by the band if I would like to do a review. I checked out their material and was fastly on board.
The album is delivering nothing less then superb progressive and melodic Death Metal. I was blown away after the first opening track "Distopia / The Sunken Moon". First time I felt like home back in the days when I started listening to Dissection in the 90s.
This is also exactly were the album is heading to. Swedisch Death Metal from bands like Dissection, Fragments of Unbecoming and a little dose of Grave(depending on deeper vocals) with the melodic blood in the veigns of Children of Bodom, In Flames from The Jesters Race/Lunar Strain times. The Göteborg sound definitly gave birth to this band.
Don't be afraid of me making all this comparisons. It is all in a good way and Cloudbreaker transport the 90s music perfectly to 2019. They adapt all the great trademarks and combine it with a modern touch and brutality. Sometimes you have even small touches of Deathcore inside but just very softly used to increase diversity and atmopshere variation.
---
Diversity is also a big keyword for this album. The layers of this album are really deep and a lot is to hear on it. One riff hunts another, one melody is more catchy then the other before. You can just say the 5 piece band are really great musicians who know what they are doing on their instruments. 
---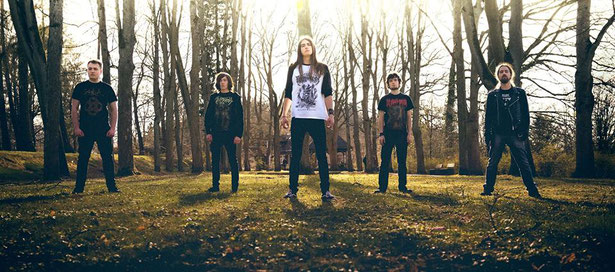 The 7 songs run through really smoothly and I was just enjoying listening to it. Made me feel like in my teens again in the 90s when I was listening to a lot of this stuff. Only thing I can complain about are the rarely used clean vocals. They are okay but were not necessary in my opinion.
It makes everything more dynamic for sure but I felt more ripped out of the atmosphere of the songs then kept in the game. Besides that small points the band creates a nearly complete and perfect debut. I am really surprised and satisfied with album!
If you are a fan of swedish melodic Death Metal with Göteborg sound mixed with some modern elements, you should definitly check these guys out!
Also a nice point is that the album is limited to 100 physical copies and I received number 84. Big Thank you again to Cloudbreaker for the request!
9,5 / 10 for a great trip into my youth. You delivered a smile on my face.
Cheers Zed  
---
---
Confinement is finite (full album)