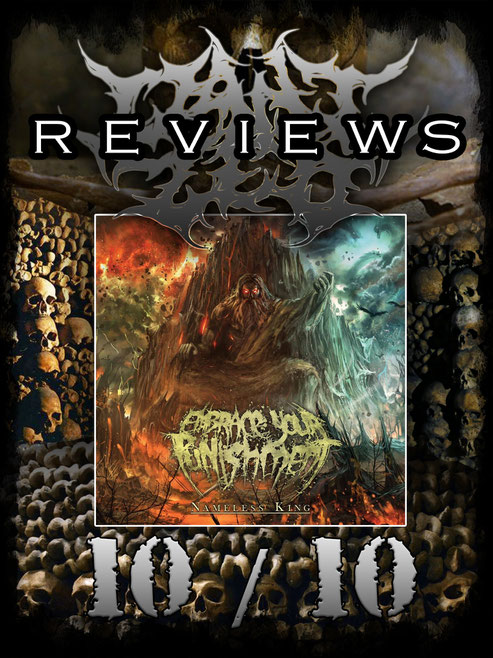 Heavy Slammage Bulldozer attacking from France. Take Cover!!! EMBRACE YOUR PUNISHMENT is really delivering the Hammer with the album "Nameless King"! It starts heavy right away with the Intro which you can almost call a song. Straight to your face Slam in with the playfullness of Deathcore and New York Hardcore all the way.
The band is backed up by the labels Vomit Your Shirt and Miasma Records. Releasing with them 13 relentless and brutal tracks to shatter your bones! First time you listen to it you think you heared it before somewhere but at some edges EYP push it a little way further and also harder. In my opinion you feel the passion these guys playing their music. They breath the slamming brutality.
Embrace your Punishment combine as mentioned before on the album different styles of heavy music besides Death Metal. The creation combines very smoothly oldschool and newschool brutal death metal tunes. As they mention by themself their influences from bands like Dying Fetus, Misery Index for the technical brutality of the Death, Sworn enemy, Burning Skies for the energy of the Hardcore and Pantera, Crowbar for the Groovy side. That totally hits the spot and there is no need for me to change that description.
---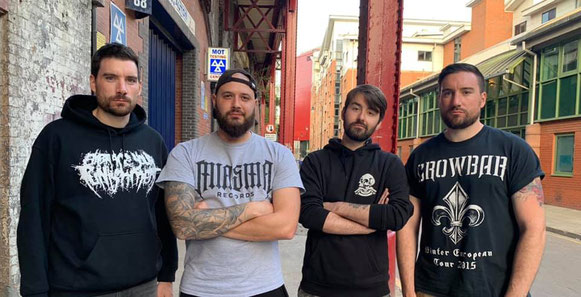 As you can see on the cover a god or titan god sitting on his mountain unleashing the brutality of nature on the little creatures living on his planet, the 13 tracks make you feel right in the middle of the action. It is straight and it is ten ton hammer heavy. From the straight beginning with songs like "Human Warfare", over "Terror" until "The Conqueror" the band smashes everything in the ground. Perfectly made to get crazy at a liveshow to the breakdowns.
The band also has a lot of guest appearances on the album. Lukas from Stillbirth, Diogo from Analepsy, Merv from Priest Crippler, Chris from Devourment and even Joe & Chris from Internal Bleeding. That says it all. The album is fully packed with surprises, heaviness, gutturals, blasts, brees and grooves.
I recommend this for fans of slamming death metal, guttural deathcore, new york hardcore the straight way and also classical Death Metal freaks can give it a try. You all will not regret.
So now get smashed and bang your fucking head! The Nameless King has arrived!!!
10 / 10
Cheers Zed
---
---
EMBRACE YOUR PUNISHMENT - 'Nameless King' Official Full Stream | Miasma Records
---
Embrace Your Punishment - Honor Before Glory [Full Album]