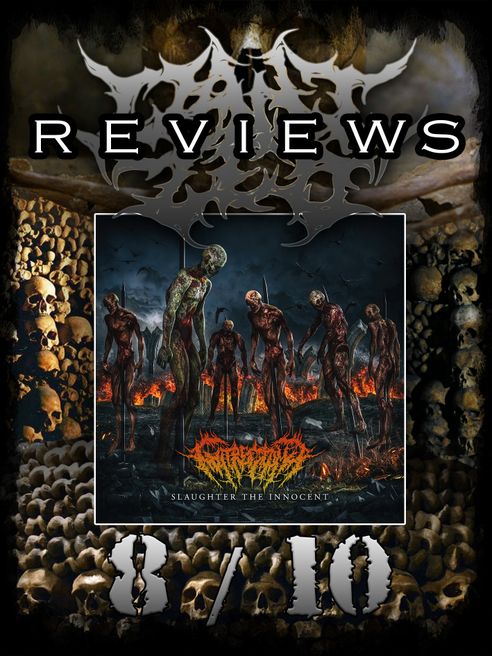 German Slam outfit GUTRECTOMY is back with a ten ton heavy Sledgehammer to your face called "Slaughter the Innocent". The 5 track and 15 minutes long EP will hit you with no warning. Downtuned as fuck, brutal and heavy. God is definitly not here when the 4-piece starts pounding everything into the ground!
Released was this sick piece of art on Rising Nemesis Records. The brand new follow up to "Slampocalypse" which was out on Amputated Veign Records is clearly making no enemies while creating the massive soundwall. Like I mentioned before I think the main goal was to sound as heavy as possible to create neck breaker songs when you listen to the breakdowns.
Stylistically you can squeeze the band's sound between modern Slam bands with touches of traditional Death Metal trademarks and Hardcore vibes. Expect a mixture of Exterminational Dismemberment, Kraanium, Internal Bleeding along with oldschool New York Harcore and Beatdown atmosphere. Every note played on this record wants to punch you in the guts and make you shit your pants.
---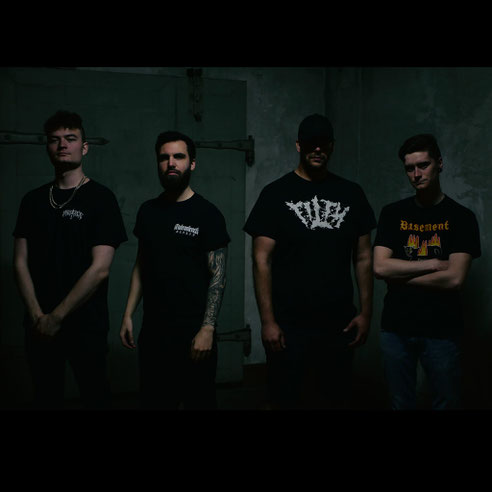 The band is supported in the Song "Jackhammer Lobotomy" by Marc Zelli of Paleface and on the end title "Human Scorn" from David Simonich of Signs of the Swarm. Everything on Slaughter the Innocent is well set up to work in harmony. Drums, Guitars, Bass and Vocals. Everything as heavy and catchy as possible to violate your ears!
The boundaries between the mentioned genres is blurring on this EP while creating a solid hybrid. If you are open for just heavy music without thinking in drawers you should definitly give it a try. There is no "this is for that kind of listeners" because it will hit the taste of different genre fanatics. So be open minded and get your head smashed from this Jackhammer Lobotomy as the song could not be more fitting!
Slam on and bang your fucking head! 8 / 10
Cheers Zed
---
---
SLAUGHTER THE INNOCENT [OFFICIAL STREAM] (2020) SW EXCLUSIVE