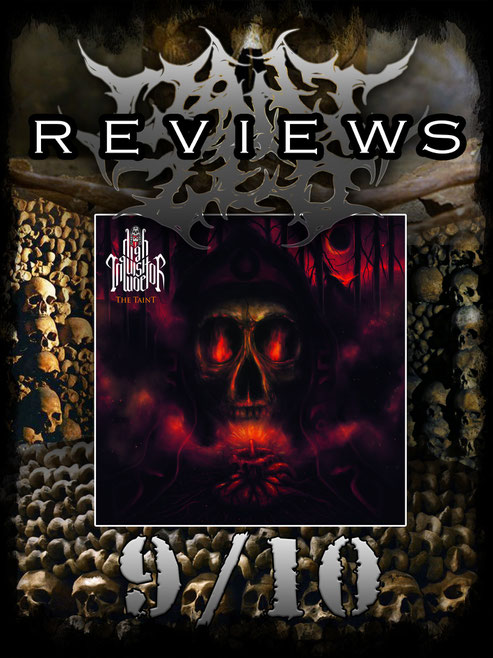 Some weeks ago I received a message via my BLOG contact from Hard Life Promotion from the Netherlands with a request for two reviews. I am starting with the album "The Taint" from the band HIGH INQUISITOR WOE. I expected some more extreme or Death Metal influenced music but this is just pure and oldschool as fuck Doom/Sludge Metal. A really nice alternation to the stuff I normally review.
The 8 tracks on the album span from the shortest song "Stallions Doom" until the over 12 minute long end Opus "The Taint" which is also the title tack of the album. So you have about an hour to listen to with this record. I really had fun hearing the tunes. Totally chilled out and cooling you down.
As far as I read it on HIW's page, the band was founded back in 2014 and released two EPs before. The goal was for the two founding members Glenn and Mathijs to create traditional Doom Metal with a lot of different influences and aspects of sound while venting off about their life experiences and also sing about the stuff they liked in their youth. Stuff like Sourcerers, Conquerors and other stuff from Movies/Comics which influenced them.
From the background of the band comming to the music itself again. Everything you expect from the previous words to the band will be delivered. This is a downtuned and epic trip to the minds of the musicians in slow motion. The riffs and atmosphere is ten ton heavy. It soakes you into its sound and you can really enjoy the trip going on. It is also like a little time machine to old Black Sabbath times for example. They really deliver those heavy riffs to our modern days. I can't imagine how this would sound on a LSD trip.
---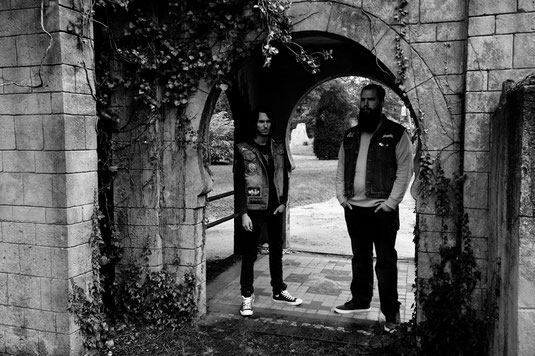 The album is a full time rollercoaster of emotions mixed with darkened atmosphere. From this foundation you can also think of where the influences of Black Metal came from if you look on the aspect how this kind of music started. You will hear also so much diversity within the songs that it is hard for me to catch everything in some short sentences. I just can say if you like bands which influenced HIW you will love this album. You can feel the presence of these bands and movies defintly: Reverend Bizarre, Pentagram, Venom, Warning, Conan the Barbarian, Saint Vitus, Candlemass, Solitude Aeturnus.
So prepare yourself for a journey into a world where with each new step you discover something new to explore and conquer along with the characters told stories. It is a really cool trip, not just back in time from stories, also in ours when music was a more variated and diverse way to express yourself.
9 / 10 for this 70s heavy and doomy Metal bomb.
Cheers Zed
---
---
Ghost Trees
---
Lady Saliva