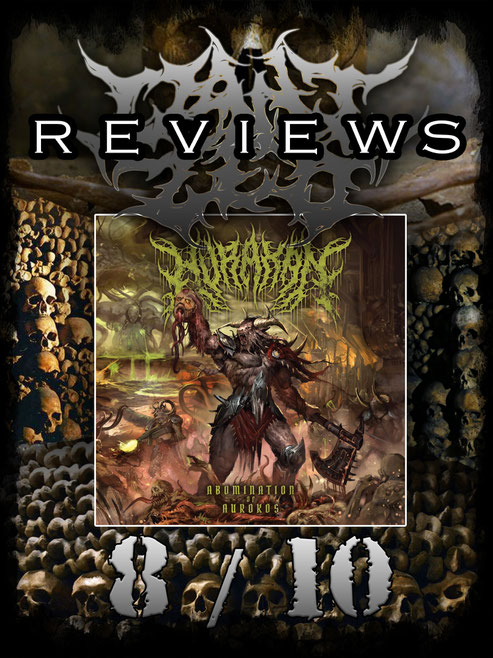 French Slamming Deathcore Hammer called HURAKAN hit you straight in the face with the album "Abomination of Aurokos". The 4 Piece band gently removes all your teeth while pulling the ground under your feet. They offer a decent mix of modern Deathcore elements mixed with more traditional and heavy slams. This creates a nice hybrid of different eras of extreme music.
The album was released on Miasma Records along with Vomit your Shirt in March 2019. So pretty fresh for all the sickoes in the scene to hear.
The topics of the album are sci-fi driven as far as I read it from the bands page. Songs like "Deus Ex Atomus", Synthetic Reaper" or "Maelström of Dark Matter" showing this concept. What also is to mention that they have a decent amount of Guestvocalists going on this album. Organectomy, Wasteland, Within Destruction, Gamma Sector and Dehumanizing Itatrain Worship are featured.
So if you like the bands mentioned then you know what you can expect. Nothing else then relentless devastation. The band really delivers a nice and decent mix of the mentioned two genres with a nice dose of own ideas.
---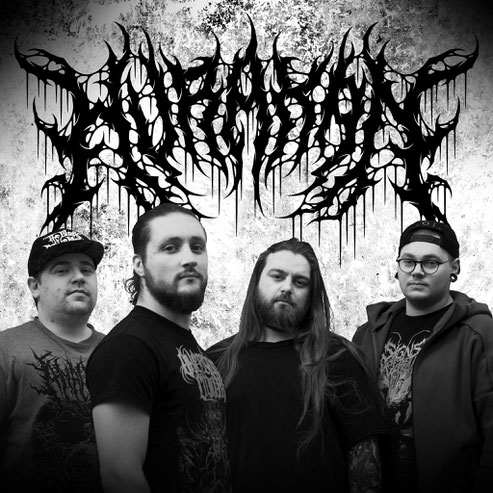 If you want to be grooved, slammed and frogged to Death I can recommend this little trip into a dark future awaiting! All fans of Slam and Deathcore in a rawer and darker way should give this record a try. It is heavy, super downtuned and extreme. Everything is spiced up with an awesome created atmosphere to deliver an endtime feeling.
Enjoy the brutality and the sickness within my friends. For sure we will hear more from Hurakan. A great addition to the modern extrem underground scene.
Merci mes amis. 8 / 10. SLAM ON!!!
Cheers Zed
---
---
ABOMINATION OF AUROKOS [OFFICIAL ALBUM STREAM] (2019) SW EXCLUSIVE