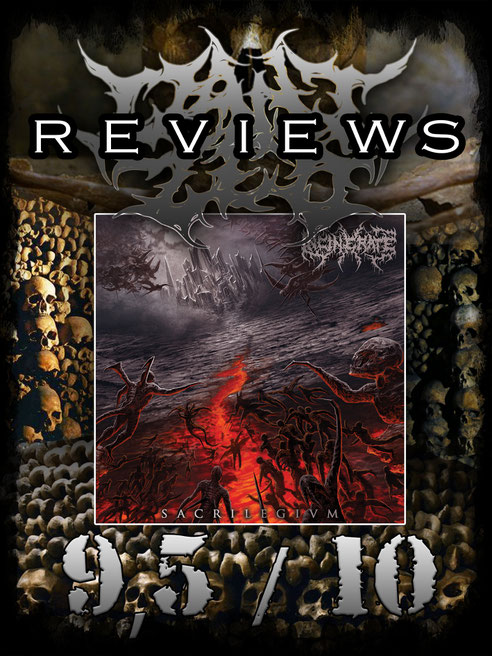 American underground veterans INCINERATE are back after 5 years with their 4th full length album called "Sacrilegivm". The gates of Hell are opening in biblical extent to burn and sacrifice everything in its way from the first note played. The band is showing straight the fast forward direction of this opus and you know you will not face any mercy on this ride!
As I spoke with Jesse, the singer and last founding member of Incinerate, the whole album is a concept of biblical chapters through the Revelation. As we spoke in our podcast about the creation of the album everything went pretty smooth even without being in the same place as the band is spatial separated. They even managed to write new songs for the next album already as normally you have to wait between 5 to 7 years to the next one. So be prepared but first survive the journey through the 7 circles of hell on Sacrilegivm.
Blasting straight from the first song "Lux in Tenebris" with all their might in your face this is a harsh opener and the band will not let you down the whole trip. The depths of this album are ten miles deep as you can take countless spins to find more edges, hookes and easter eggs within the songs. The writing is very complex, technical and overall super atmospheric. The band managed to catch the apocalyptical vibe of the record's theme and let it feel you within the songs. This is definitely one of the highlights for me on the album!
---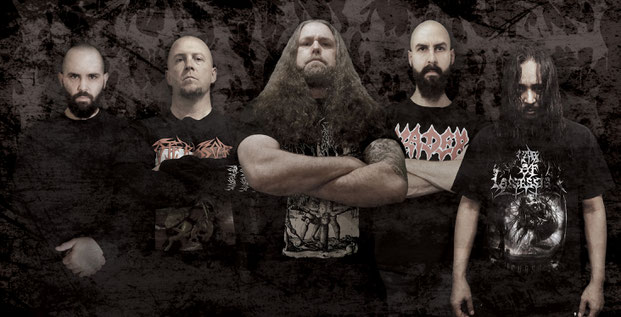 The different tracks as I said have many layers of various influences from Death Metal eras. As the band was founded in 1998 and has its history they also experienced changes through the years within the scene and soaked in different kinds of artistical creations for writing Death Metal and personal tastes as well.
Sacrilegivm is a perfect and harmonic mixture of different times of Death Metal music. 2000s brutality, 90s vibe and catchy songwriting with atmosphere transported to a modern production and presentation. It definitely needs experienced balls to write these kind of heavy songs while not loosing any catchiness and needed melody to keep the songs remarkable.
This album is  a perfect hybrid between 90s Deicide, Nile, early Cannibal Corpse, Suffocation and bands like Disgorge, Beheaded, Cinerary, Face of Oblivion or Insidious Decrepancy. Expect nothing else then a nearly perfect Death Metal trip which is ready to rip you apart. You are warned!!!
Grab your copy on October 9th from Comatose Music and support the band with some merch orders. They well deserve it. Incinerate's 4th album is a new chapter of blasphemic brutality!
9,5 / 10 - Cheers Zed
---
---
LUX IN TENEBRIS [SINGLE] (2020) SW EXCLUSIVE
---
Live @ Insane Insanity #8 - 25.04.2015 - FULL SHOW
---
Live - Eradicating Europe - Zinsholz 26.04.15 - 3 Cams