From the back of South Italians boot, exactly the city of Bari, the band called Intracranial Purulancy is kicking you in the ass with merciless Slams from their newest output "Eugenic Post-Coital Self Crucifixion". Italy is known for it's very good and intense underground death metal scene. Delivering constantly pearls of pure brutality. Intracranial Purulancy is no exception if you compare it to what is going on in the international SLAM Scene.
Released on Rotten Music, they are ready to conquer together with that sick roster. They already released an EP called " Enthroning the Macabre" back in 2015. It was offically streamed via Slam Worldwide back in 2016. I will post a link for you manicas to check it out.
---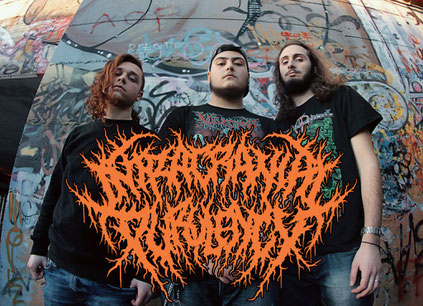 Let's go back to the musical depravity happening on this sick record. 8 tracks of pure guttural and downtuned Slam Death Metal. Ten Ton heavy with breakdowns smashing your neck while headbanging to it. Guttural and froggy vocals. Nothing special but very good compared to other bands. The 8 tracks also feature some guests. Track 4 "Leucorrheal Embalment" Franco Todisco of Desecreate Incision and track 8 "Eugenic Post-Coital Self Crucifixion" Giovanni Lefemine of Human Slaughterhouse.
I like the little touch of blasphemy within the songs. Also hearable in the opening track's Intro. Makes everything a little darker and serious.(But not too serious…they don't forget the fun…if you all saw Kill Bill Movie…check song 6 - "My Names Buck…and I'm hear to F**K!" :D ). Also Song 7 "Miscarried Abomination" is one to stick out here on the album. A real groovy headbanger!!!
Besides that you are hearing great brutal Slam Death Metal Songs. Nothing more, nothing less. Pure and real my friends. Nice arrangements and changing between the fast parts, slams and breakdowns. Typical Abominable Putridity grooves from "The End of Human Existence" album and Kraanium Froggs/Grunts. That are some good comparisons if you want some. I think the band is a good combination from both bands and a nice addition to the Slam scene. I just can say Italy delivered a new delicious slice of Pizza. For all fans of this kind of music "BUON APPETITO"!!!
8 / 10 for a great Brutal SLAM Debauchery. Enjoy my friends and "complimenti a Intracranial Purulancy! ben fatto i miei fratelli!"
Cheers Zed
---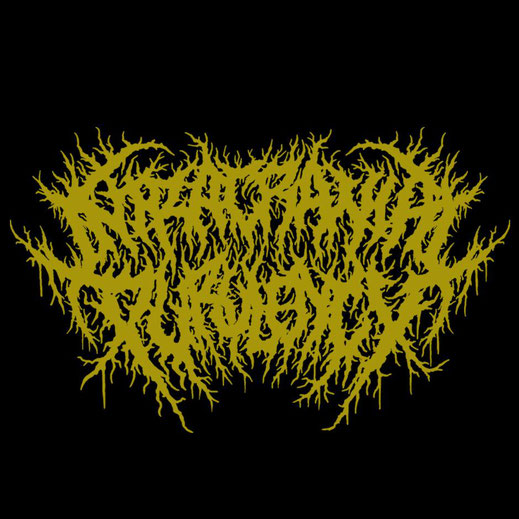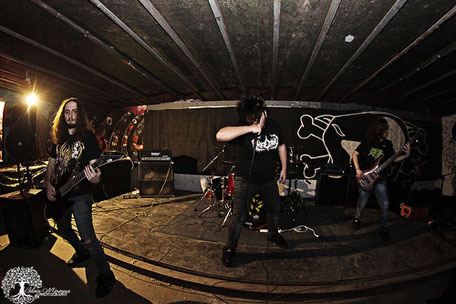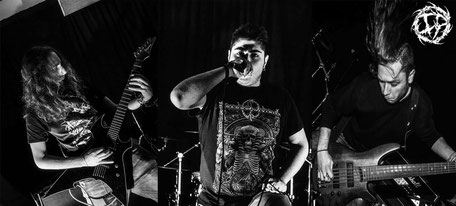 ---
---
Studio Rehearsal 2017