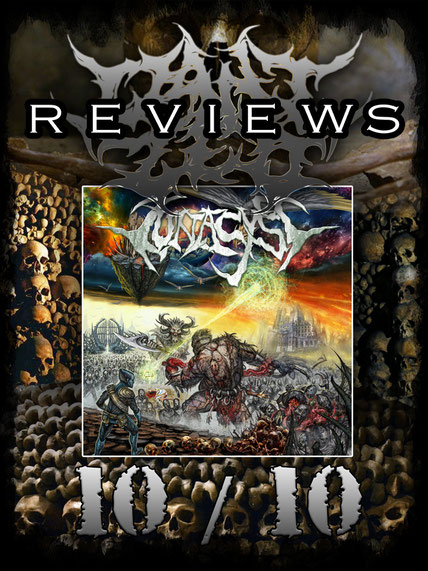 Hailing from Bahrain, a small Kingdom in the Middle-East, this 4-pece Band called Lunacyst delivers technical driven and sophisticated Death Metal. First time I saw the cover artwork I thought of another slam band but luckily I was sooo wrong. There is much more under the rotten skin of this band.
I was contacted by the quartet directly for this review. Never heared of them before and I am very lucky they trusted in my work. I was really surprised by the first time blasting the 11 track album on Spotify. (sadly at the moment no physical copies available)
The album starts of strong with harshness and technicality. I would say the band evolved very much since their foundation back in 2009 until their final debut. Sometimes a little hiatus can be good to let everything set down and comming back stronger with killer tracks. Luckily those guys took their needed time to unleash this beast to the extreme underground.
In my opinion they have a strong oldschool based foundation of a Cannibal Corpse sound, especially in the midtempo groove and heavy parts. On this solid basement their is a big house standing stuffed with different body parts of generes. As you can see on the cover a monster like Frankentsein fighting, the house of sound is also put together by different limbs.
---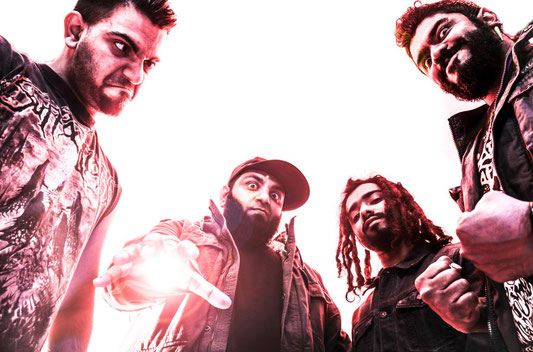 We have on Top Deathcore, technical Death Metal, groove Metal and some more classic influenced Guitar work spiced up with prog Metal. All this together create a lethal cocktail shattering your ears! Songs like "Sadistic Endeavour" Groove and hammer you to Death while "Grotesque Amalgamation" runs over you like a steamroller with its heavy midtempo driven parts. There is really a big package of different hooks to explore on this album. Catchy and thoughtfull songwriting awaits!
The Self Title album is build as a concept in which each song is part of a gory, sci-fi tale that takes you on a journey through a vile and grotesque planet where the main character, Beirthoog, lives a wretched existence. This twisted tale is depicted on the album cover. I quoted the band here because it was so perfectly explained what they were thinking writing lyrics and the story behind it.
The record is definitly a surprise release for the year 2019 and should not be missed by every true fan of Death Metal or extreme Music.
I recommend this for fans of Aborted, Cannibal Corpse, Acrania, Cryptopsy, Gojira, Meshuggah, Psycroptic, Obscura, The Faceless and others in the veign of!
Definitly a 10 / 10 for this surprise hit. Hail to the King baby!
Cheers Zed
---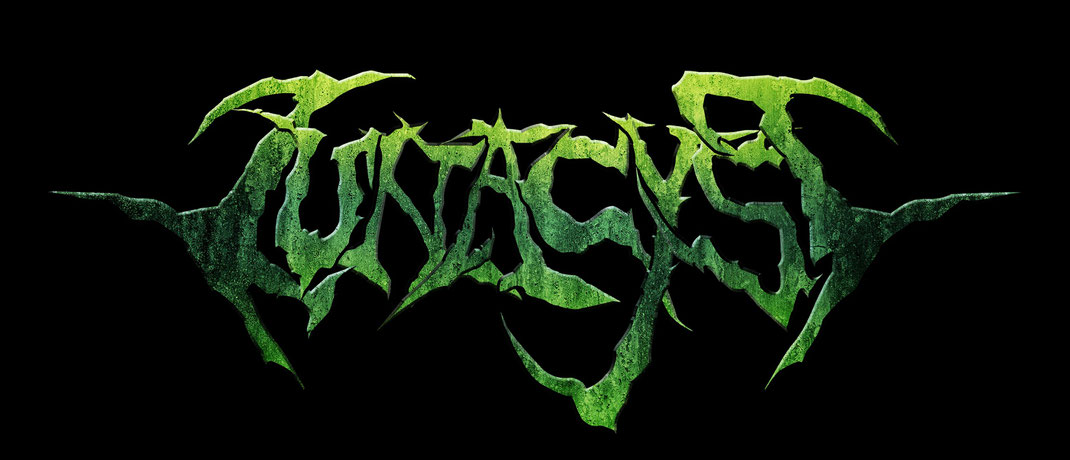 ---
Sadistic Endeavour
---
Grotesque Amalgamation