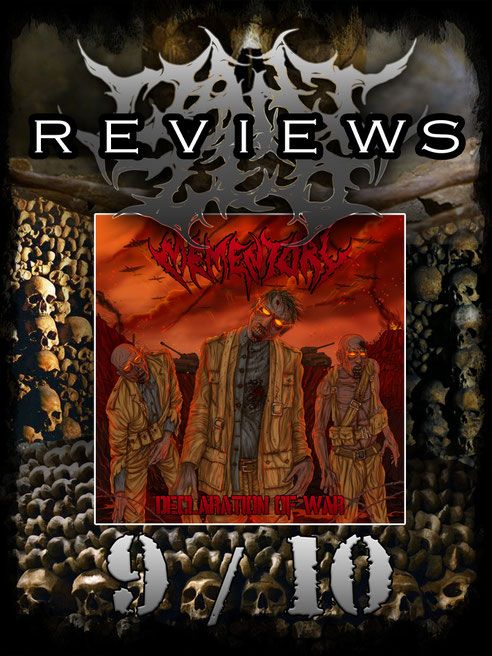 Bavarian Oldschool Death Metal outfit MEMENTORY release their first full length called "Declaration of War" with Rebirth the Metal Productions. Andreas, the owner of RTM, send me this some weeks ago and I put it in my player again for the review. From my first listening session I forgot what a great piece of classical driven Death Metal this is!
The theme of the album is pretty clear from the cover. It shows some soldier zombies walking over the battlefield. It represents the cruel side of the war and that is also the way this record starts. Noises from the battlefield, tanks rolling and gun shots. After the Intro the CD starts with a bomb explotion into the first song "Paradise Awaits Me". From first moment on you recognize the dominent Dismember riffs from the Massive Killing Capacity Era combined with a good touch of old Vomitory songs. A great combination to bring to different eras of Swedish Death Metal together.
As said so you know the direction where this goes. The 10 tracks on the album unleash all their might and brutality on you. Mementory deliver a great mixture of oldschool groovy midtempo banger riffs along with nice and harsh blasting. They are also not shy to throw in some nice melodies to keep everything varieted and interesting. The vocals are also classical and barky. This record could have been perfectly released in the early 90s.
---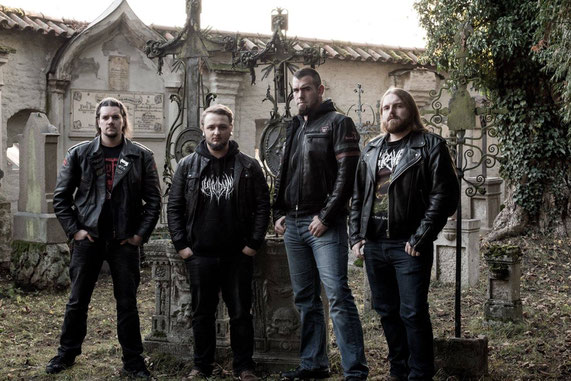 The goal from the band was also to play is style of Death Metal from the now so called oldschool era. They set themself the goal to not experiment to much and keep it basic. Sometimes less is more and this also counts for "Declaration of War". I had really fun enjoying the tunes. Pure and honest written music. Nothing more and nothing less.
If you are looking for a dose of pure heaviness played like back in the day, you will get your fix from this band! Grab your metal cowl, pop open a beer and enjoy this groovy blasterpiece.
I recommend this for all fans of Dismember, Entombed, Vomitory, Grave, Malevolt Creation and bands in the veign if. Death Metal will never die!!!
9 / 10
Cheers Zed
---
---
The Tank
---
Paradise awaits me