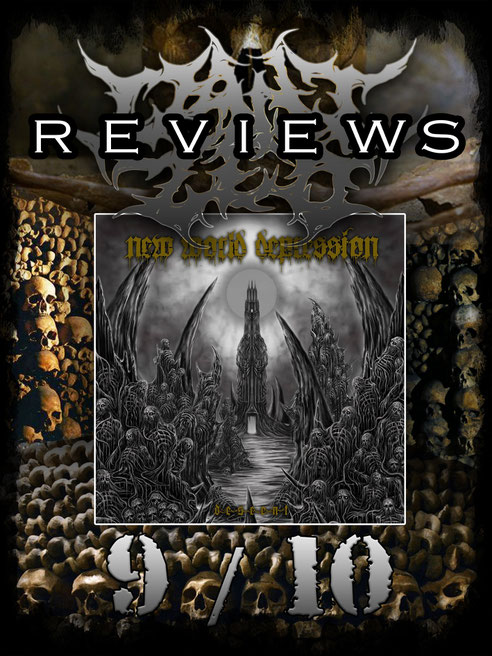 15 years, two EPs and two full lengths later, the band from German top notch Death Metal dealing region NRW is presenting their new blasterpiece entitled "Descent". Strong and brutal as ever, NWD is grooving and stomping their way through knee deep seas of blood within those 10 tracks contained. Expect nothing else then crushing and headbanging oldschool Death Metal at its finest!
The band definitely hits the G-Spot between Bolt Thrower, Obituary and Pungent Stech while not losing their own identity in writing their songs. The mostly groove and midtempo based songs crawl like a tank through the war zones searching for more enemies to pulverize. As this comparison is as good as I could describe it in words, the track number four "Panzer" is also one of the highlights on the album for me. Heavy, catchy and atmospheric at the same time. Epic riffing which also could have been on one of the top Bolt Thrower records. Goosebump moments guaranteed.
The band is great in building up a high tension of intensity in their tracks. There is no need for hyperspeed blasting because the downtuned and super heavy oldschool atmosphere is crushing in your skull with all its might and power!
---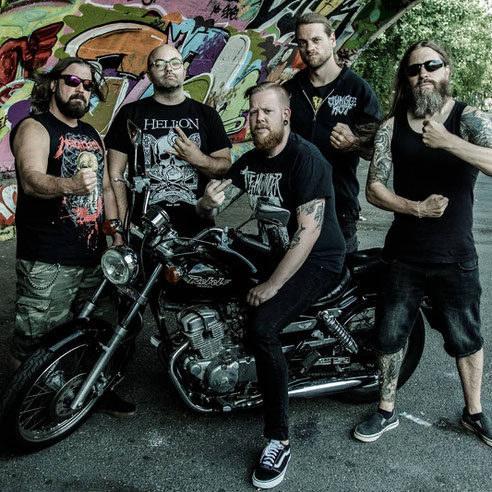 The double base is shooting from all cylinders, giving the tunes a great foundation in the songs painted with the pieces of the blown up enemies while the guitar work shredds through flesh and bone. Rounded down with intense oldschool Death Metal barking, New World Depression delivers a lovely ride of oldschool Death Metal gloriness sending you back to the 90s.
While the structure and vibe of Descent is as oldschool as it could be in a positive way, the band never sounds dusty or boring. The music is nicely transported to today's improved production sound without losing any heaviness or needed edges to stay remarkable. This is a rough diamond as it should be. No need for polishing in this music!
So oil up your neck and get ready to bang your head to this delicious piece of art, presenting you a world comming down!
9 / 10 - Cheers Zed
---
---
Descent to Hell
---