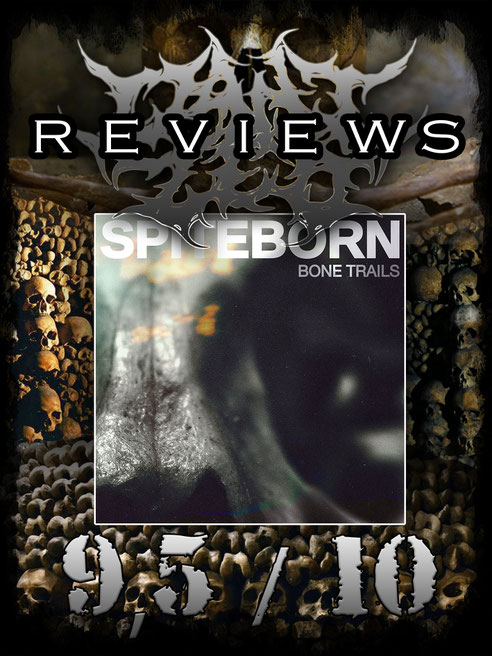 The band SPITEBORN explodes straight from the finnish womb of underground with their strong and selfproduced debut album "Bone Trails". They conquered my head immediately with their pure power and groove build into the albums sound. Sophisticated and thoughtfull songwriting creates an awesome concept record.
With their kind of playing Traditional oldschool Death Metal, combined with newer elements and sounds fused together to a relentless hybrid of brutality. Massive sound wall, thick atmosphere that you could cut it with a knife, summed up with classical and growly deep vocals.
The flow on the 10 track album is so idyllic and smooth. The record runs through like a well oiled machine. It was just pure joy from the opener "Gospel of Blood", for which they have a music video as well, until the end track "Shadows in the Abattoir". Imagine a mixture of Misery Index, Behemoth and Gojira but still they have their own unique touch.
The band surprised me many times with intelligent arrangements in the songs, complex mixing of melodies and rhythm. The album is so diversified that it never gets boring the whole play time. I honestly have to say I haven't heard such a good debut album in a while. Hands down, well done guys!!!
---
Bone Trails will definitly stay longer in my playlist. The intensity of the atmosphere created in the songs just soakes you inside. It doesn't matter if they groove, shred or blast! The catchiness of the album wraps everything together and puts on the coat to keep you warm the whole trip.
9,5 / 10 for a nearly perfect debut!
Keep and eye on these guys. They have the chance to conquer the scene like a storm and I hope to see them live in the near future!!!
First round is on me! Cheers Zed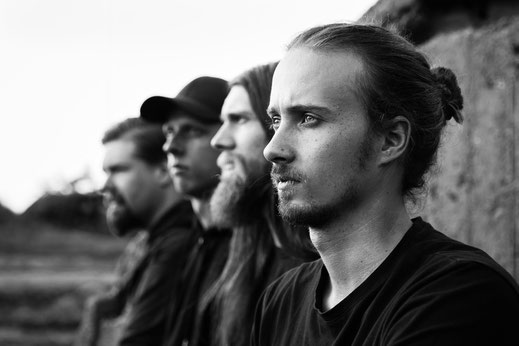 ---
---
Accursed
---
Gospel of Blood
---
BONE TRAILS (FULL ALBUM 2019)