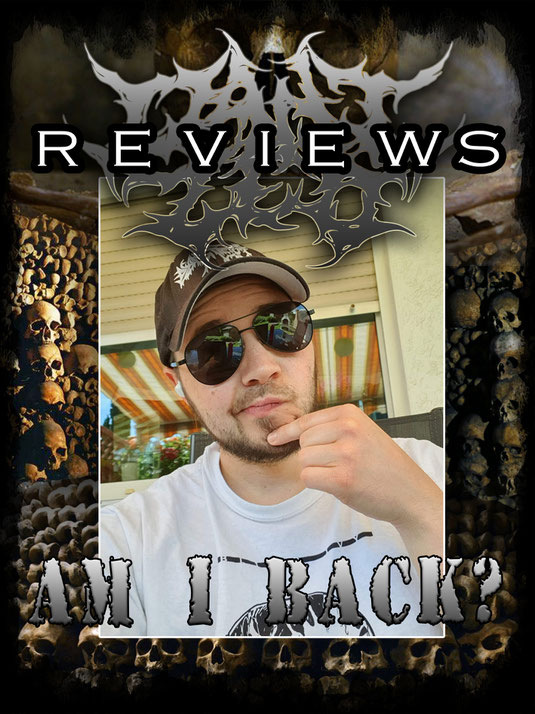 Hey, what's up my friends?! Long time no sign of life from me besides a couple of Instagram posts and sharing Videos on Facebook.
When I released my "I Quit...Thanks!" Video in January 2020, I definitly needed a break from most of social media, writing reviews and filming stuff!!!
Also it was depending on my duties as a father, I wanted to spent more time with my son and concentrate on so called more "essential/important" things in life!
I had as well some setbacks in working with people around the globe which pissed me off big time. People I thought I can trust and saw as friended persons. I will not call any names but that frustrated me horrible!
After being away for a couple of months I was in the mood with getting back at least a little bit. I received also some new CDs for reviews I am working on and I want to excuse BIG TIME for everyone which is propably still waiting for theirs. I just couldn't manage to do all of them as I am a one man show with full time job and family!
I lost track a little bit to be honest and also passion for writing. Not for music but for being around writing and spreading the word.
Besides all of that, I was and will also be exploring the music world until I will be deaf or dead, haha! I constantly found new stuff to listen to or new sub genres which are interesting. The biggest point was enjoying the music I love without any pressure and do a lot of oldschool listening sessions. Grab albums out of the collection which I haven't listened in a whole while.
Depending on the Corona, Covid-19, Situation I had the chance to do so but also it brought something back together. I had the pleasure to create two more podcast with Annie Way of BLIND IVY and my buddy Chris Pervelis of the legendary band INTERNAL BLEEDING from New York City!
---
---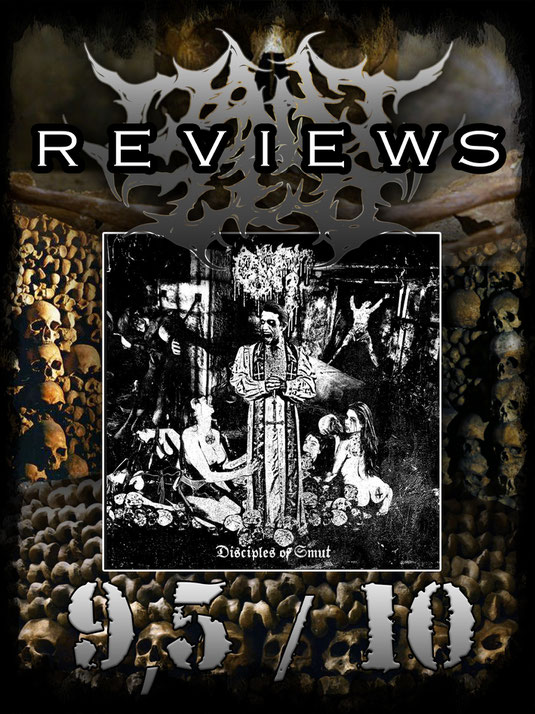 The first review I did after some months was for the new GUT CD and goddamn was it good. I never expected this band which i am listening to for 20 years to be that tight. 
If you haven't checked it out you defintly should. A must have of 2020!!! 
Everything the band accomplished over the decades came together and was merged into this fine little piece of perverted art!
Thanks again to my brother in crime, Patrick Manthee, for still believing in my work and sending me the new release. You are doing great with your label and cheers to more years of a great partnership in extreme music!!!
After this review I started to receive a couple of requests again to write reviews. I guess something I am doing correctly still, haha!
After chatting with a couple of bands I chose a few which I am intrested in to get some copies send. Most of it should be here soon, so stay tuned for more sick stuff being talked of.
---
Second step for me was releasing a video review which I haven't done in this style for years for the band BLOOD TORRENT but found some favor back on it.
I guess I will do some more like this within the next weeks.
Also I have so many Ideas for videos, Instagram posts and stuff which I wil try to bring soon. Maybe some people will dig the content I am going to create!
What do you all think? Don't hesitate to give me feedback on a medium I am presented on!!!
---
Last thing before I finish my post are some music advices of stuff I was listening to. Maybe you dig it as much as I did!
If you like this kind of writing from me. I will continue doing some free talk. Writing on my BLOG or posting videos what is going on in my mind. I love the interaction with people, the energy comming back and also inspiration! I am happy about every feedback...so don't be shy!!!
Thanks for reading. Cheers Zed!!!
---
Music Hints