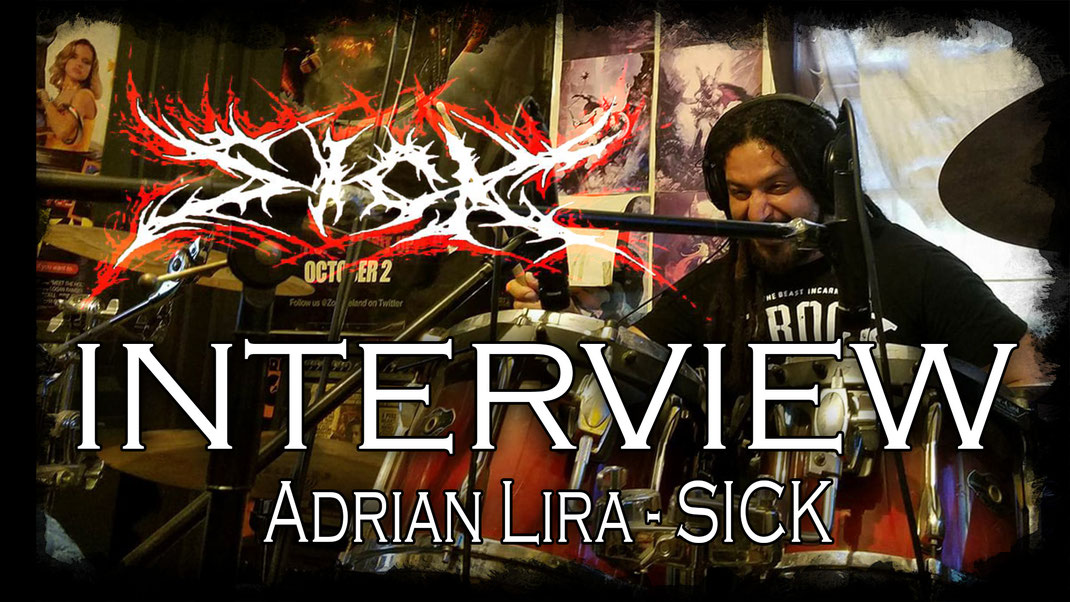 D: Hey bro, long time no see and talk. How have you been the last years?
Adrian: Daniiiiiiiii i miss you man, im pretty good. Hope youre doing great as well. 
---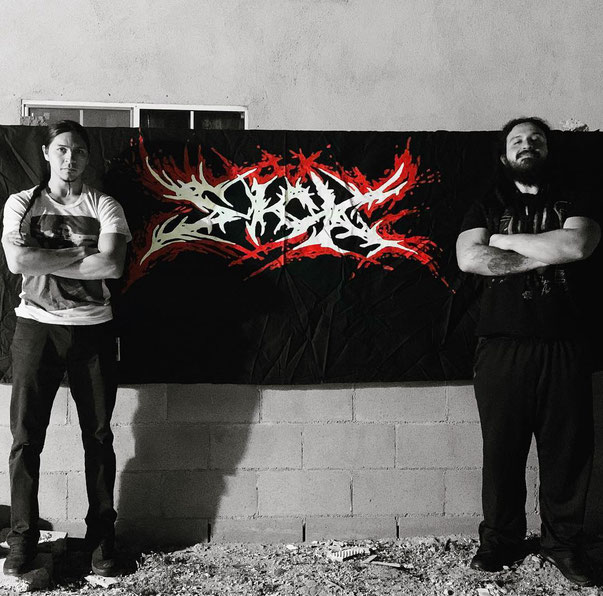 D: I thought you announced some years ago that you retired from playing drums and concentrate on body building. How did that change and brought you behind the kit again?
Adrian: I really dont remember that haha. Im sure it was a time where i was not feeling motivated anymore but im glad i didnt stop.
D: You are just a two piece band right now as I have seen or I am wrong? How is the new material comming and when do you think the album will be out?
Adrian: Yes, we are a two piece now. The writing process to the new album is going really smooth. We are taking our time with this because not only do we want to write the best album we can possible but we are just so busy with life. Our work schedules make it hard for us to practice. We are hoping to be ready to record by fall. 
D: What can we expect. Will you go on were you left of with the last EP or some different stuff?
Adrian: Yes, i like to think we have evolved from our old stuff and the new album and our last E.P will sound like night and day.
D: Can you tell us why Dennis left the band?
Adrian: Personal reasons. But we are all still good friends including Marco.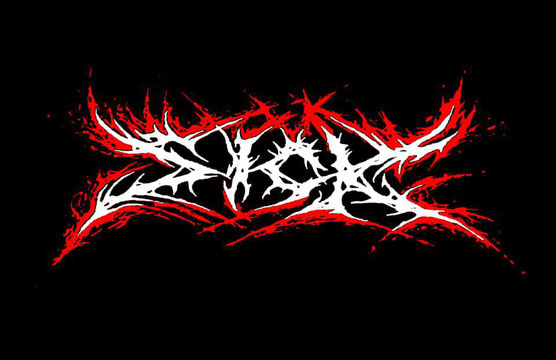 D: It was a real cool experience to see you guys back in 2012 at NRW Death Fest. I know we both get pretty hammered
haha. Do you think you will do some european stuff again someday?
Adiran: Hahaha. Oh man great times! Beautiful people and country! Hope we do go back, hopefully when the album is out we can go out there again!
D: Are you going still to a lot of shows in the LA area? How is the local scene nowadays? Any underground recommendations?
Adrian: Not alot of death metal shows lately. Im really out of the loop but to name a few and to give shoutouts:
Euphoric Defilement, Bloodscribe, Stages of decomposition has like one decent song where smoo does that one thing(haha jk guys) , machete dildo, goratorium. (Sorry if i missed anyone) 
---
D: What would you say are your biggest influences in playing drums?
Adrian: Brad Fincher. John engman. Ricky Myers. Mike Smith. George Torres. The drummer for Retch.
D: What kind of kit do you use? Favorites?
Adrian: Tama some shit. Im retarded when it comes to drum equipment. Most of my cymbals are Sabian. I dont see myself using any other brand. 
---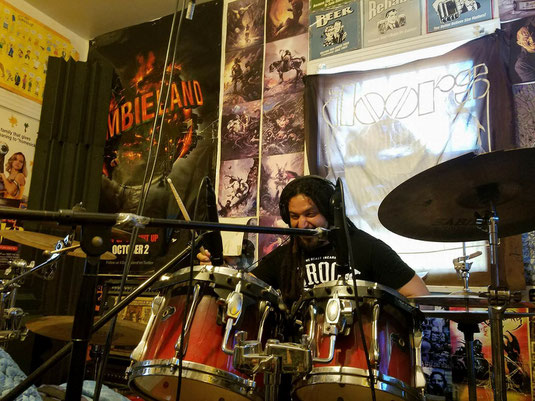 D: What are your plans with sick for the near future beside releasing new material?
Adrian: Playing out of the country again for sure. We tossed around an idea for the future of doing an E.P of pure covers and a new song or two. Just for fun.
D: Thanks buddy for taking the time. Have a good one and cheers! ❤
Adrian: Hey thank you bro! Have a blessed day. Prost!
---
---
Cannibalistic Torment