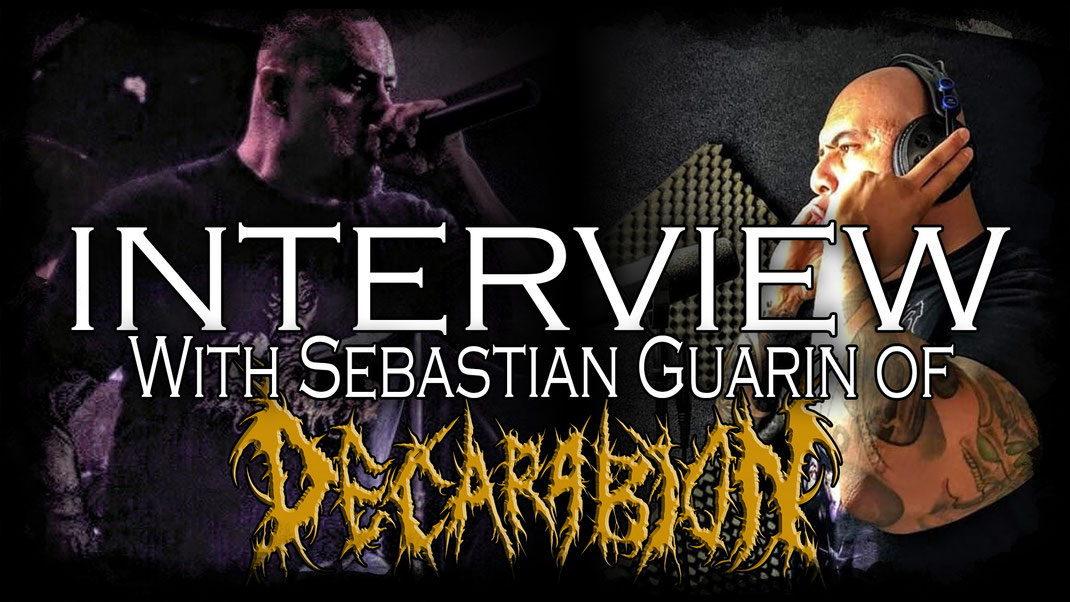 D: Hey brother, first of all thank you for taking the time to do this little interview with me!
SG: Dani for me it is a pleasure to be with you in this interview, thanks to you!
D: This summer your first album with your new band Decarabion came out. Called "Bastard Son of Divinity". As i already said in my review it is a total blasterpiece of pure brutality and a must have in 2020 for brutal Death fanatics!
When did the first ideas came up to found this band and was it clear what kind of sound you wanted to create?
SG: These ideas came up when Daniel Lara, guitarist of the band, and me got together and decided to create something brutal, retaking a few stuff of the old brutal death.
D: As the sound and sure your vocals have a lot in common as your other bands like Bacteremia or stuff you did with Amputated Genitals but would you say you wanted to create something different and more variated?
SG: With bacteremia something a little faster has always been created and in the tone of my voice it is a little more understandable. What was done in amputated genitals was an evolution in the style of exhale singing, and in Decarabion I put something of the work that I have been doing during my life and tried to add more versatility.
---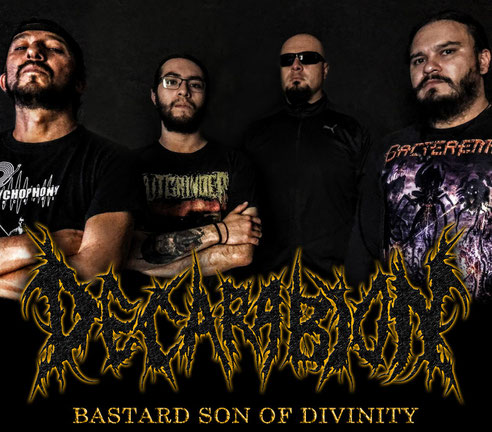 D: How was the writing process for the album and how long did it take you guys to finish it?
SG: The process of the album began in 2018 when Daniel, Sander and me we started to rehearse about 3 times a week with the explicit purpose of making the album.
D: Did you guys had a concept for album depending on lyrics and themes you wanted to present?
SG: Conceptually Decarabion tries to develop the idea of what the apocalypse or "the end of times" could be, and what is the place of humanity in that process.
D: Where did you record the album and how was the experience with it?
SG: The album was recorded in the Sountech Studio under the direction of Sander, our drummer. The experience of doing something like what we did in Decarabion was quite satisfactory. Without the collaborative work of the band and friends it could have been a little more difficult. We made it reality with our effort and love for the band.
---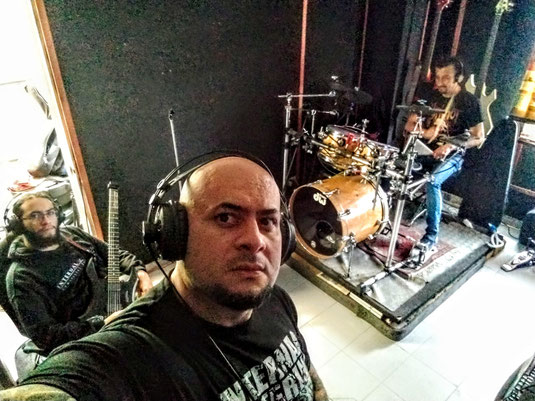 D: How did your work come up with Jamie of Unmatched Brutality / Brodequin to release your album?
SG: In 2018 we were fortunate to have Brodequin for the first time in Colombia Abomination Death Fest, which I organized.  Jamie and I started talking since then and his record company got interested in Decarabion's work.
D: Are you satisfied with the cooperation and how your album is promoted?
SG: We are very happy with the job done with the label, for their great support and cooperation with the band.
D: Was it hard for you guys to manage support of the album and also not doing liveshows with all the covid-19 problems? How is the current situation in south america right now?
SG: Really it is a difficult situation not to be able to perform live and launch the album, but thanks to the promotion of the label and Zines like yours the band could get to different parts of the world. I think the current covid situation in South America is something not As complicated as we saw in Europe, but there are countries like Brazil, or parts of Colombia, which has been very complex in this situation and we hope everyone will overcome this soon.
---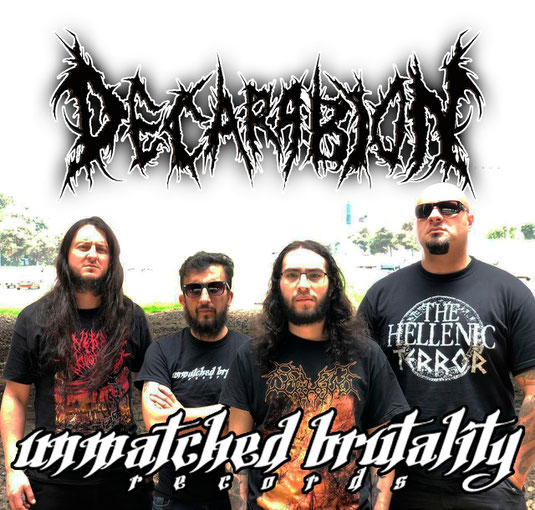 D: Are you already planning some tours for next year when hopefully we all can travel and attempt to shows again? Did you had to skip a lot of stuff which were already planned?
SG: In fact we were already planning our tour of Europe together with Animals killing people and Decrepit Cadaver for this following year and we will continue with the planning as soon as the current situation with the virus allow us to do it. We had to postpone the launch of our album in Colombia, with Disavowed, in the fest I organize. We hope we can continue with our plans soon and live great moments by metal again.
D: What would you say was your biggest influence which brought you into brutal music and tell us a little but about your journey through the underground from beginning until now.
SG: Well, one of my biggest influences is the master Matti Way and his band at that time Disgorge. I also like bands like Deeds of flesh, Brodequin among many others. I joined Purulent a few years ago with my great friend David Rairan (RIP)  largest in Colombia. There we began to work for what would be its 3rd album and what would be our first European tour, after that, I already mentioning the bands in which I have been working until today with my band Decarabion. And I hope that we will continue doing hard and brutal work.
D: What can we expect in the future from Decarabion? Any short or long term plans?
SG: For now Decarabion is already active in rehearsals, and thinking about what our next production will be. We plan to continue working on songs and drop a new single in the not so distant future.
---
D: Thank you so much for doing this with me and keep up the great work my friend!!! As always in my interviews last words are on you man! Something you want to say?
SG: For me it is an honor to participate in this with you, and we hope people continue to have their brutality and expect much more from Colombian brutal death thanks to all of you who are interested in reading and supporting our work and Dani's great work ....
Thank you
---
---
CONTEMPLATIONS OF DEATH AND DECAY [OFFICIAL LYRIC VIDEO] (2020) SW EXCLUSIVE
---
Contemplations of Death and Decay ft. Fabio Marín (Live Clip)