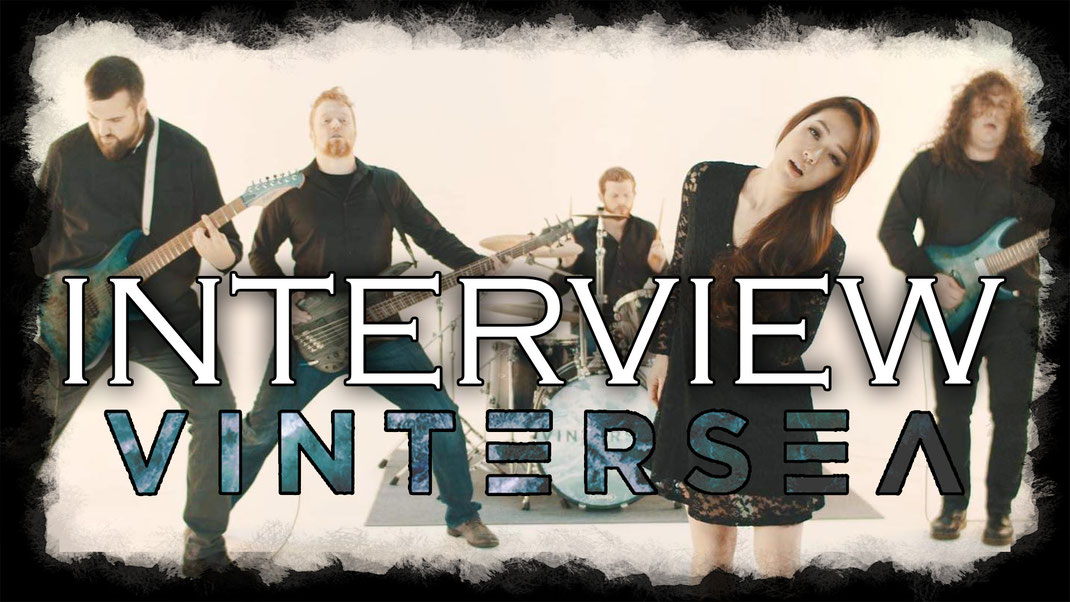 ---
D: Hi, thank you for taking the time for this interview and I send some greetings from Germany to Oregon. How is life over the big sea and please introduce yourself to the readers?!
V: Thank you so much, we are really excited to chat with some of our German fans. We've been sending albums overseas for years, and we appreciate that support so much!
We are VINTERSEA, a female-fronted progressive metal band from the Pacific Northwest of the United States. 
---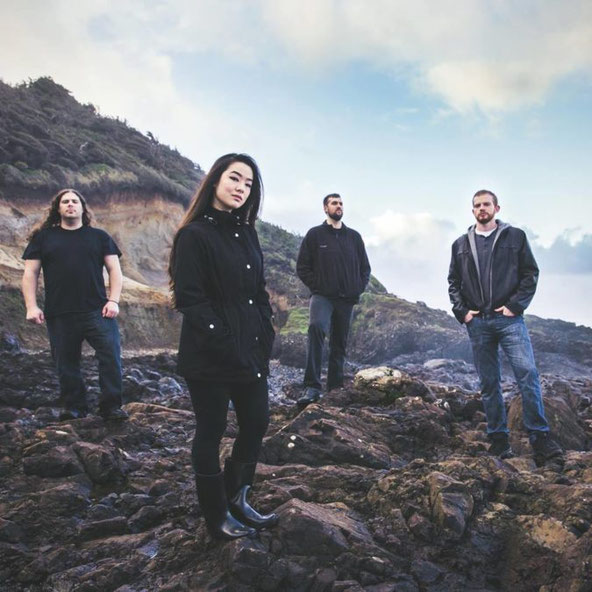 D: Let's start at the beginning. How did you guys (and girl) come together?
V: Jeremy and Riley have been playing music together forever, and were putting a new project together. Jorma moved to Oregon from the Northeast, and Avienne flew in from Malaysia to go to school and find a band. Both Jorma and Avienne responded to the same Craigslist ad, and we knew really quickly that we had found a good combination. Karl, our bassist, joined after he filmed out first music video for "Skies Set Ablaze", and was immediately part of the family.
D: Did you know from the beginning where you wanted to go with your sound, or was it just experimenting in the rehearsal room?
V: It was a little of both. We all knew that we wanted to create something highly dynamic, melodic, brutal, and beautiful. We wrote some early demos that started to get at the heart of our music, and by the time we recorded our debut record, The Gravity of Fall, we were really onto our sound.
D: What were your influences in creating music or starting a band? What influenced you to become musicians?
V: First and foremost, we are all huge music fans and we are all picky! One of our main inspirations for starting a band was to create the music we wanted to hear, and to express voices and views that had been quiet for too long. 
D: Can you name some favorite bands you are listening to and are very important for you in creating music? Or would you say as musicians you don't need other bands to spark your creativity?
V: Musical inspiration can come from anywhere: from another band, from the environment, from your interpersonal relationships, anywhere. Some of the bands that sparked us to take the path we have are Ne Obliviscaris, Devin Townsend, TesseracT, Intervals, and Gojira. If we can infuse our music with technical ability, atmospheric beauty, crushing brutality, and memorable hooks, we feel we have done our influences proud!
---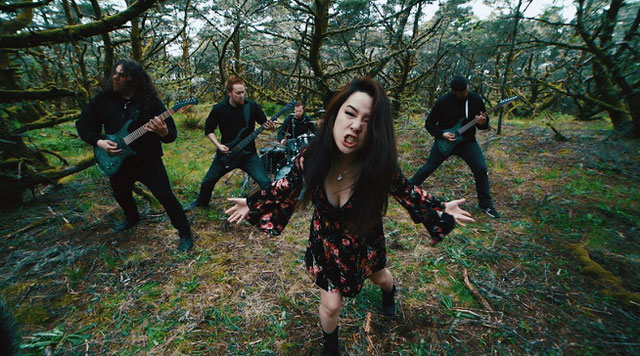 D: You are about to release a new album soon. Your first single, "Illuminated", is a very variated song.
Not as heavy as your previous stuff but very diverse. Is this the sound we can expect from the new album or is there much more to explore?
V: The Gravity of Fall was a very important album in that it allowed us to explore a range of sounds that we felt were important. What we were able to do with this album is synthesize all of the things that worked about our first album and infuse them into each and every track, which we are very excited to share! That said, Illuminated is one of the cleaner and catchier songs on the record, and there is plenty of material that shines a light on the black metal or tech metal side of our song-writing.
D: How would you describe your evolution as a band and your songwriting from Asterion, over The Gravity of Fall to Illuminated?
V: When we first started out, we were still finding our footing as a band, learning how to play and communicate with each other, and just looking to put some tunes together! Our early writing style was very much focused on jamming through riffs until we found things that worked, and we wrote some of our favorite songs that way. "The Holy Procession", for example, came together almost entirely in the jam room.
D: What was the songwriting process like for your new album?
V: On this album, we wrote riffs, beats, basslines, and melodic ideas in a room together, and then once we had expelled all of our creative energy we took those pieces and went to work. Most of the songs on this album went through many iterations and improvements, and features more dense layering and atmospherics than anything we have done before. The short answer is, these songs received a lot more focus, attention, and hard work, and we think it really shows.
D: When will your new album be released?
V: We can't quite announce that yet, but we can promise that a release date, along with pre-order packages, will be available very soon. 
---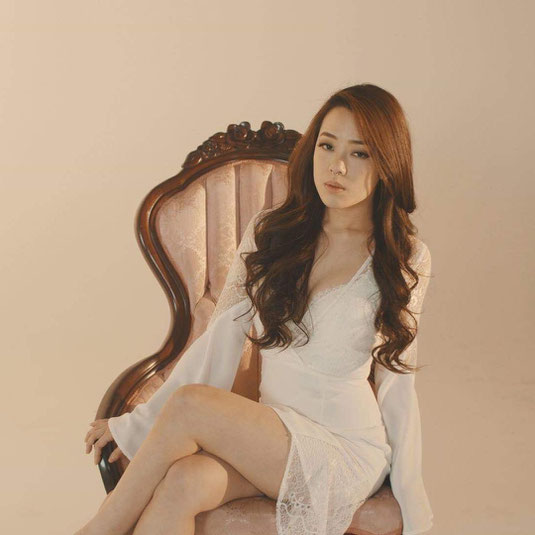 D: One question to Avienne: Please tell me a little more about your influences and way of being a musician. What are your influences and do you have a professional background for singing or did it just come from training by yourself and with the band?
A: I'm influenced by things that can pull out deep, raw emotion and feeling - Anger, sadness, love, inspiration, hope. Meaning and feeling drive my writing process, and that's what I hope to convey to the listener.
I have been singing since as soon as I started speaking, and haven't had formal training other than my experience being in a ladies acapella group in college. I "screamed along" to metal I enjoyed growing up, despite it sounding more like a pained shriek!
I started taking metal vocals seriously when I joined the band, and worked on refining my vocals. I do believe that there is always room for improvement, and I've enjoyed taking creative risks and exploring different facets of my voice on the newest album!
---

---
D: You have a couple of music videos on your youtube channel. Some of them are very professional. Did you create them on your own or did you work with some professional teams and what were the ideas behind each official music video you wanted to display?
V:All of our music videos were produced by the amazing Karl Whinnery and his production company, Hotkarlproductions. We are lucky enough to have Karl as our bassist now, after meeting him during the filming of "Skies Set Ablaze". Each video has a definite concept, which is based on where the song falls during the album cycle. The Gravity of Fall tells a story about the rise and fall of civilization, and those themes are reflected in each story video we filmed.
D: Besides VINTERSEA, what are you doing in your private life for a living or for fun?
V: We all stay pretty busy! VINTERSEA is an important focus for all of us, but we also have rewarding jobs (mostly in IT!) and relationships that are important to keep us moving forward with our beloved music.
D: You haven't done much live performing. Can we expect much more in the future? I saw you will play with Jinjer this year. Congratulations to that. I started seeing them in front of 40 people to sold out shows now. I hope you guys can go the same direction!
V: Last year, we had the opportunity to embark on our first ever tour, which was a lot of fun. This year has been primarily focused on the studio, but we do have plans to play with Jinjer on November 2nd to a SOLD OUT venue in Portland Oregon, and we have some tentative plans to tour regionally in support of our new album. 2020 is going to be all about the live shows, and we can't wait to bring our music to cities around the globe!
D: You also made a tour video for "The Gravity of Fall". Would you like to share some cool experiences from that tour and how the creation of the video happened?
V: Truthfully, the entire tour was a cool experience. We toured with our great friends in The Anima Effect and The Devils of Loudun, both of which are filled with incredible musicians and incredible people. We got to see parts of our country that we had never seen before, played to a lot of very excited people in Seattle Washington, and made a lot of great friends. It was unforgettable, and we are ready to do it again!
D: Thank you very much again for your time and answers. As always in my Interviews the last words are on you. Something you want to share with us?
V: We are all so grateful to be able to do what we do, and to share our music with people all over the world who really seem to understand what we are trying to convey. Everything we have been able to achieve so far is because of that beautiful, unexpected, and ever-growing support. Thank you from the bottom of our hearts, keep telling your friends about VINTERSEA, and we'll see you soon! 
---
---
Illuminated
---
The Gravity of Fall (Official Tour Video)
---
Entities
---
Skies Set Ablaze
---
The Host