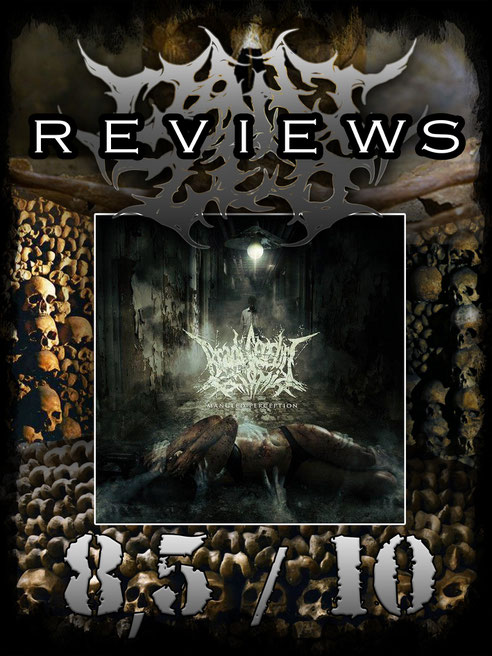 First time I heared the album "Mangled Perception" of Bradi Cerebri Ectomia, I tought immediatly this must be from Czech Republic because of the intense grindy and gory sound delivered. Typical for Czech grind bands but I was wrong. The 4 piece band is hailing from Belarus(White Russia), the city of Gomel to be exact. Normally I expect slam from that but these guys grind you to your knees.
Another great output from the sick underground label Rotten Roll Rex Records which is active for 13 years now and just celebreated its anniversary.
The 16 songs on the album are full speed and non stop fast forward Grindcore with a lot of gore and death touches. The band shows a lot of variation and diversity in the songs. Not just depending on speed changes, they have great ideas for their compositions to combine different styles and throw in a lot of groove you can bang your head to. Still ultra heavy but fresh sounding at the same time. The main element grind makes it very agile and fitting in a lot of edges.
---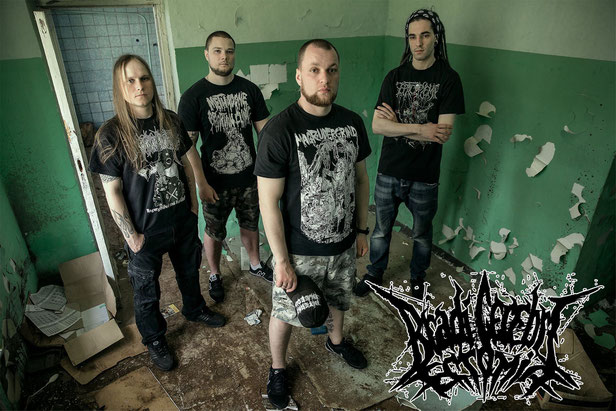 As I said the sound is typical czech grind influenced, you can say that this could be a baby with the rotten DNA of Ahumado Granujo, Jig-Ai, Carnal Diafragma, Pigsty, Poppy Seed Grinder, Gutalax and so on. Surely also other bands you can compare like Rompeprop or Pig Destroyer. Even influences from Cock and Ball Torture you can think of but it is still the basement I started with. Period.
Enough said to the influences and comparisons for you that you have some kind of expectation before listening to this Beast. If you are a grind fan and love it groovy, you will definitly find something to enjoy on "Mangled Perception". Personally I had a lot of fun listening to this because I was always a big fan of Grindcore played the gory way with a lot of dynamic hooks inside. The groove as well is a very big point to trigger your inner movement. The band creates it all which not every underground outfit is capable of. So this is not standarized bullshit, it is the real deal!!!
8,5 / 10! Grind or DIE!!!
Cheers Zed
---
---
mangled perception
---
Live in Vilnius 2018
---
Live in Minsk 2017 (full set)