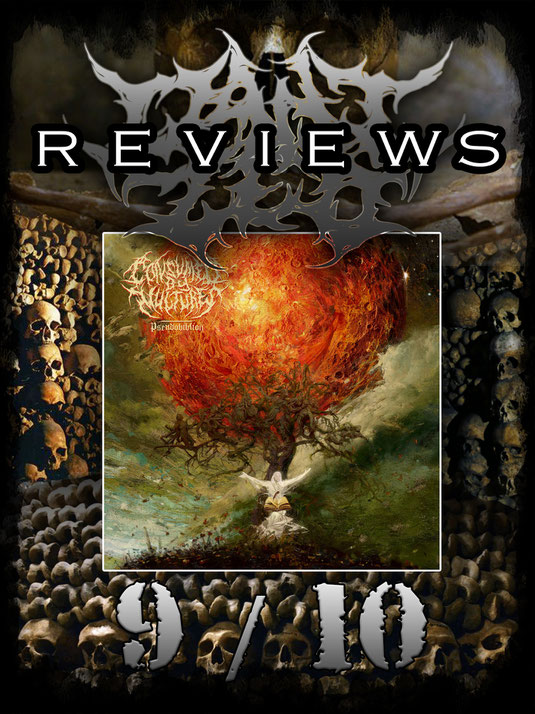 Swiss Brutal Death outfit Consumed by Vultures are back with another opus of technical and groovy Debaucheries. The new album "Pseudobiblion" starts with a demonic sounding Intro, followed by the brutal opener Canto II. L'albero sacro. From first minute you know the direction: technical, diverse, groovy and brutally beautiful at the same time.
The album is concept based depending on the tracklist. It is numbered from Canto I until Canto X within the singtitles. Nothing special if you think more because Canto is italian word for "song" but in my opinion there is more behind it to explore with a story which wants to be told.
Before we get more into the music, let's talk quickly about the awesome artwork. As already shown on my Instagram account, the band put some honest work into this. Not obviously for extreme bands nowadays because mostly you get a 4 page booklet. This is the real deal and artistically made. Coverartwork also is a nice and colorful painting with a biblical spokesman talking while the world is comming down, soaked into the sun. Fitting perfectly to the album title.
---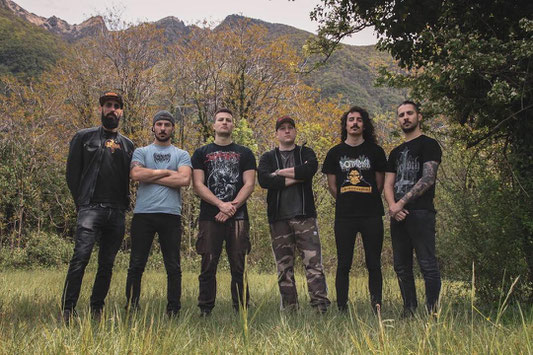 Comming back to the music, you can expect nothing less then the described mixture. A great and solid basis of rough Death Metal in a technical perfectly played way. The veigns of the music songstructures are shot with technical steroids which unfold the playfulness of the band. This opens a great diversity within the single tracks that you will not be left behind in boredom.
The album is solid and strong from beginning to the end. Me as a groove driven Death Metal freak I can recommend the song number 6 - Canto VI: Servi del fuoco. It is a perfect mirror image of what you can expect from the album. I featured this song as well in my Best of 2019 playlist on Spotify. Don't hesitate to follow that! So, no further advertise for my musical taste but more an urgent reminder to check out this great band which deserves much more attention in the brutal underground scene!
---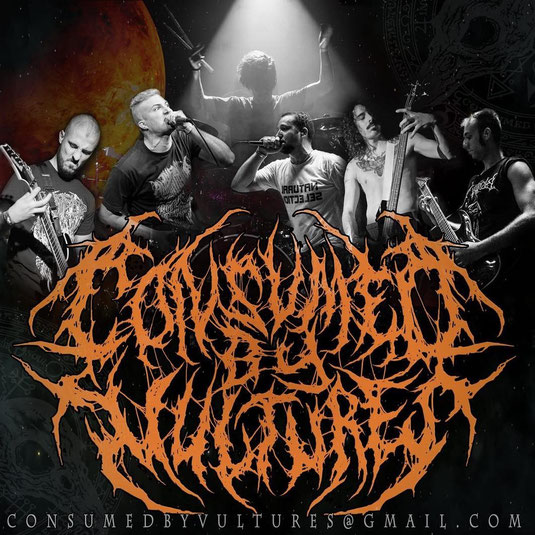 If you check out the mentioned song and like it, you can buy a blind copy of Pseudobiblion. I recommend this for all fans of Hour of Penance, Hidious Divinity, Nile, Unfathomable Ruination, Aborted, Behemoth and so on. You will not regret putting this in your collection!
It is brutal, it is dark and atmospheric while not losing its autonomy or run into experimental dead ends. Just well done and honest written music.
Metal horns up and blast on!!! 9 /10
Cheers Zed
---

---
PSEUDOBIBLION [OFFICIAL ALBUM STREAM] (2019) SW EXCLUSIVE
---
BEHOLD THE DEVASTATION [OFFICIAL MUSIC VIDEO] (2018) SW EXCLUSIVE
---
Full Show @Living Room Switzerland 2018