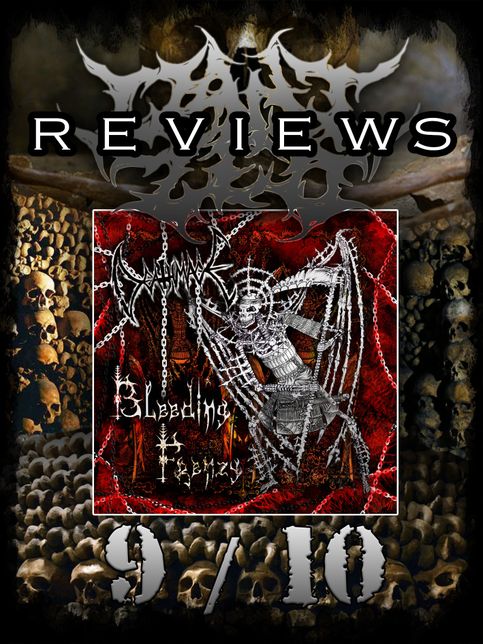 Hailing straight from the UK Underground of the city York. The band Deathmace delivers dirty and rotten oldschool Death Thrash. First time I heared it I thought this is a new south american thunderstorm. It reminded me a lot of brazilian underground death thrash.
The album "Bleeding Frenzy" is a self-released 8 track beast. From beginning until the end you have a nice nostalgic feeling when this kind of music came up and there was magic happening in the scene. It is raw, it is brutal and it is real. No fancy experiments, just 4 people bringing insanity.
For me the 8 tracks were just pure fun listening to. Beginning with "Beyond Dead", over "Conquest of Oblivion" until "Renatus in Vindicta" this is fast forward headbanging groove. Barky and classical DeathThrash Vocals which could have come from Exhumed. Reminded me a lot to some old songs of the Gore Metal Sickoes. Fast d-beat influenced blasting the thrashy way with a lot of shreddy guitars which are not shy to groove you in the ground as well.
The compositions are well written and thoughtful presented. For me as you look on this as a homage to the glory days of this music there is nothing to complain about. So if you are in the mood for a good and oldschool entertainment, grab a beer, sit down on your couch and chill out on Bleeding Frenzy!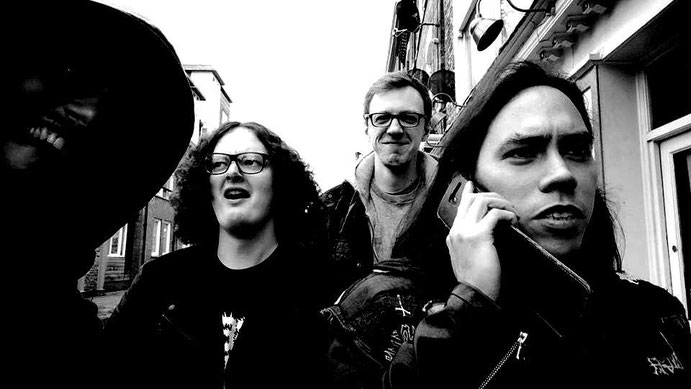 Some short notes about the bands history: Already founded back in 2009 as a one man band, Deathmace received support in 2011 to form a full line-up. They recorded some demos and played gigs over the years until starting to record Bleeding Frenzy in 2016/17. This was already released by the band in 2018 but the guys contacted me some weeks ago if I could review this one. After listening to some tunes I was in.
So if you like it dirty and raw, a nice mixture between 90s Death Metal, 80s prime Thrash and a dark/cold atmosphere you should give Deathmace definitly a try! You won't be dissapointed!
9 / 10! Thrash on!!!
Cheers Zed
---
---
Bleeding Frenzy