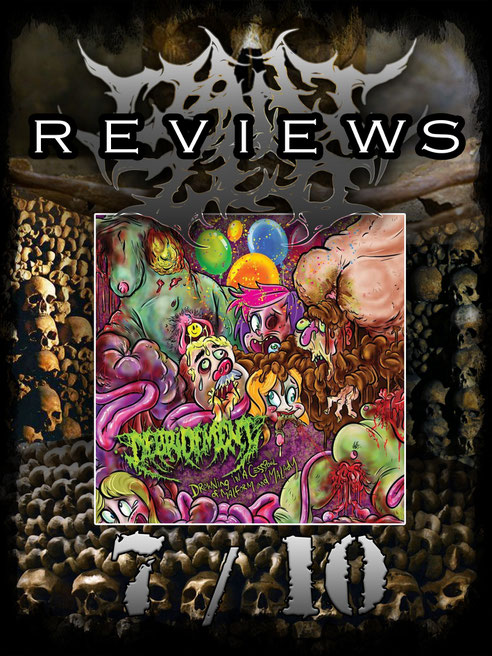 Sick one man assault from the UK called DEBRIDEMENT is delivering the new output of excrements and sick debauchery. The album "Drowning in a Cesspoll of Malformy and Malady" was realeased via Rotten Roll Rex Records. Depending on the music Debridement still fits perfect to that sick roster.
If you heared the previous album of Connor. This is also walking in the same direction. Sick and downtuned Gory Death Metal. Sick and Groovy. Heavy as fuck with a lot of humorous intros. The 10 tracks grind their way through blood and guts. Straight forward programmed drum blasts, mixed with shreddy guitars. Guitar tone is as low as it can be. Slamming your sanity to the ground.
I think the main frame of this album is to take not everything to serious. See all the track names like "Fisted Sister's Decapitated Mister" or "Didn't I see Melanie Trump in a Porn Mag?!" in a good and saracastic way. I think the british humor is transported pretty well into this sick piece of art called Death Metal.
The album contains all the primitive mancave tradition you would expect from MORTICIAN mixed with a lot of Czech influenced brutal Death Grind in the veign of Pigsty, Psychitic Despair or Poppy Seed Grinder. Rounded up is this cocktail with some Insect Warfare and Decomposing Serenity. Also some RETCH put the semen on top of the candy. Combined Debridement delivers a solid product of pure devastation to your face.
---
Connor, the Mastermind behind Debridement is also putting his handy fingers into the duties of ONCOLOGY from which a new album is in the works as well. With the full Squad he is going a straigher way with Death Metal but if you are looking for one man going totally nuts with his own thoughts and musical needs you should give DEBRIDEMENT a shot. If you are a fan of the bands mentioned as comparisons and like it sick as fuck, lube up yourself and get some of it!
7 / 10 for this sick shit. Get a beer and bang your head. Cheers Zed
---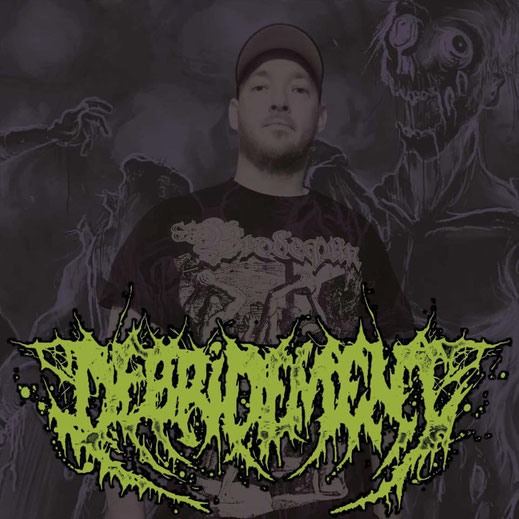 ---
---
BANANA IN THE TAILPIPE [SINGLE] (2018) SW EXCLUSIVE