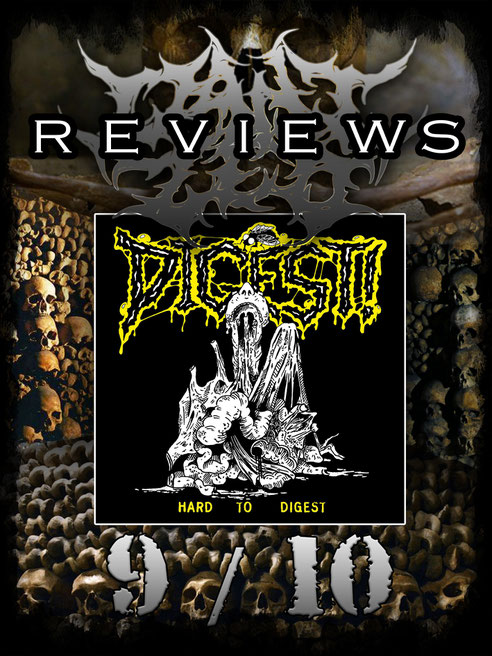 South German Death Metal Crust Punk overkill entered my house surprisingly last month. I received the album "Hard to Digest" from the nearly same called band DIGEST. I didn't know what to expect from this Promo but I was positivly surprised by this piece of brilliant art. Extreme Music at its best!!!
The 2 piece band from the city of Ulm deliver perfect played oldschool Death Metal with Chris Barnes, Eaten Back to Life, Vocals mixed with Crust Punk attitude and  versatile songwriting. The 4 tracks blast and groove within 15min through your ear tunnel. Shredd everything to bits and leave you with a great impression about what's to come!
I also really enjoyed while listening the thrown in rock influences besides the oldschool vibes. It made the whole record so fresh and agile. This record forces your body to move and is way too fast over! I am really craving for more material and when you listened to this EP you will be too!!!
9 / 10!!! Support the Underground!
Released on Unholy Prophecies.
Cheers and grind on!!! Zed
---
---
Die With A Tube In The Head
---
Digest!