Straight out the swiss alps this slam blast is arriving. Enzephalitis brings a short and relentless EP called "Revealed in Sickness". Released on MIASMA Records and VOMIT YOUR SHIRT I received this from Miasma as they are my new review partners. Thank you and welcome to the family again!
I haven't heared of this project before to be honest but when I saw who is in the game it brought some light to my mind. Ricardo, Ex-Analepsy, is taking the vocal duties and Patrick Küng, I also know from some swiss fests, on the Guitar. I read a little about the bands history and they had some line-up changes after first recorded songs. They even were female fronted at first place but parted ways with singer Lea. (I will link a Demo Song here if you are reading this on my BLOG)
---
The EP contaiins 5 tracks but you can just count 2 - 4 because the others are Intro/Outro. The music itself is nothing else then straigt blasting Death Metal in your face with slamming grooves to bang your head and run in circles at a show. Nice headbangers! We also have two features on the song "Tortured and Raped" René Barthoulot who is well known for his work in bands like Cropment, Clit Commander, Slamentation and so on. Also Terence Kavanagh on the song "They Only Found Pieces". Vocalist of the band CYSTECTOMY.
If we go deeper into the songs and check out its foundation. It's pure downtuned brutal death metal. Fast and blasting and the other half it's SLAM Brutality. Moshing and groovy. A nice hybrid of slamming and blasting. You will not find something outstanding here but a great first EP release to see where this journey will go. From a genre based perspective the songs are very well written and fans of this or so called die-hard slammers can jerk a little on this one to get fixed to it before we can finally enjoy  a full length. I hope it will be released soon!
---
7 / 10 for me. A great start into the sick and slamming underground! I am looking forward for more!
Recommended for fans of DEVOURMENT, ANALEPSY, KRAANIUM, ABOMINABLE PUTRIDITY, EXTERMINATION DISMEMBERMENT, ACRANIUS and others in the same direction. So pack your stuff and make a little trip to Switzerland. You will not regret your weekend journey!
Cheers Zed
---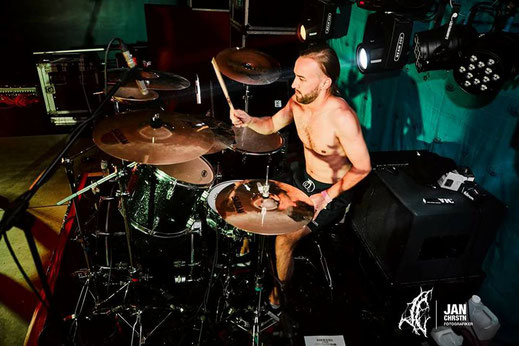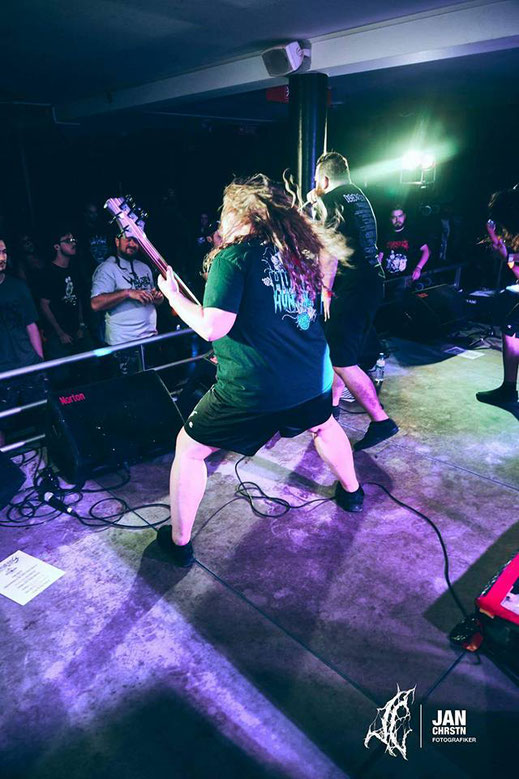 ---
---
DISEMBOWELMENT IN THE NEIGHBOURHOOD [DEBUT SINGLE] (2018) SW EXCLUSIVE
---
Live  @ Oeste Underground Fest 2 - Portugal 2017