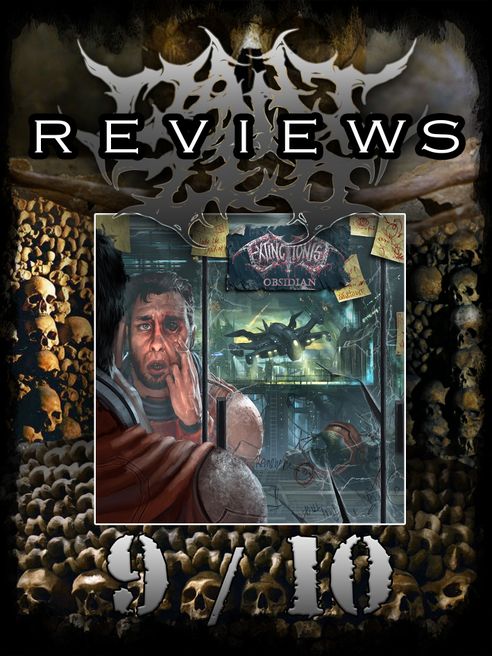 German brutal Death outfit EXTINCTIONIST awaits with their 3rd full length record called "Obsidian". They are inviting you to a trip through space and time on this 10 track album. Released on Miasma Records / Vomit your Shirt this time, the follow up to 2014 album "Portals of Extraterrestrial Invasions" awaits to soak you into the cold depths of an interstellar black hole.
The band always presented high quality Brutal Death Metal and never let me down on any listening session or live show. The 10 tracks on "Obsidian" don't do as well. Extreme brutal and heavy blasting Death is awaiting you. Telling you about the horrors traveling the deep space and facing all its cruelty and mercilessness. The cover reminded me to the last Prey game and depending on the lyrics this album is a total scifi nightmare.
Musically the band presents fast forward and guttural Death Metal at a high technical standard. Definitely no prisoners made, the band blast every head off from the Xenomorphians standing in their way on this exploration trip. You will experience a good combination of fast blasting, mid tempo grooves and downtuned brutal slam breakdowns. The different elements are all harmonic combined to a fatal cocktail you will voluntary swallow!
---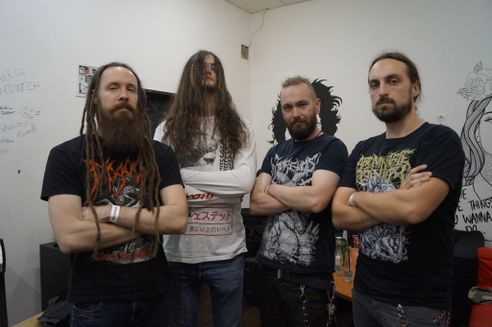 The album even awaits you with some atmospheric moments and letting you feel the unbearable cold of the space. If you don't be prepared for this trip, "Obsidian" will freeze you down and split into a thousand pieces. It is brutal, it is harsh but you will get out stronger enjoying the whole trip! The album is not letting you down on any song and is over so fast you don't even know. Definitely you will need some moments to understand what you just experienced before jumping on the rocket again!
9 / 10 - The Dead Space is awaiting you with all its horros! Are you ready?
---
---
OBSIDIAN [OFFICIAL ALBUM STREAM] (2020) SW EXCLUSIVE
---