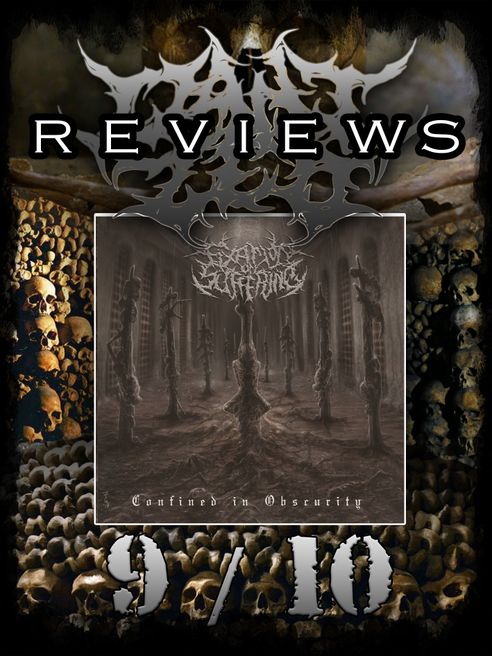 Spain delivers again some ultra brutal sickness. The band called FIXATION ON SUFFERING plays a style of Brutal and blasting Death Metal exactly fitting to their bands name! From the first minute on it's a non stop orgy of fast and harsh brutality.
The album was released via Pathologically Explicit Recordings and fits perfect to the rooster of the label. The 4 piece band definitly brings the Chorizo to the table served with a glass of bloody wine. They exactly know how to present their tunes in a dark and ambient way bands like Disgorge(US), Devangelic, Condemned, Disentomb, Cerebral Effusion or Inherit Disease do.
It's dark, It's heavy and it's brutal. The band creates a perfect mixture of the bands mentioned before and are an enrichment to the underground scene. Expect nothing less then guttural madness in a high speed format. Songs like the title track "Confined in Obscurity" are played fast but slowly cut into your flesh with a rusty knife to leave some scars to remember. Every of the 10 tracks on it will blast your head off.
---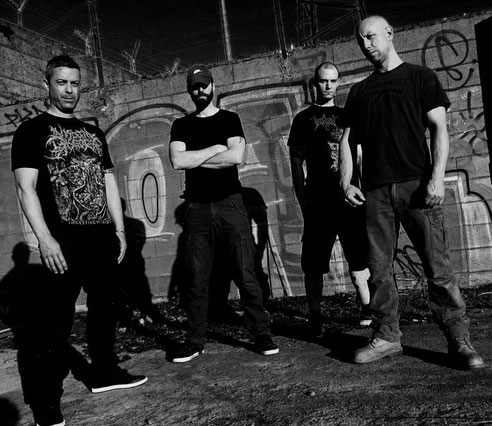 This is the way I like my BDM. No fancy shit, just straight to your face. I really dig the created dark atmopshere within the album. For me this is always a big point on music. I prefer a little dirty sound with emotions delivered much more then some super clean and tight technical stuff. Don't get me wrong, this record is at a high standard depending on the instruments played but also creating a great vibe at the same time separates the boys from the men.
From cover (done by Jon Zig), over songtitles and presentation, the concept of the album totally unfolds. If you are in the need for a great time in a torture tomb, this album will releave your need for pain and misery. Put it in your player, fill a glass of wine and dive deep into the abyss of hell.
9 /10.
Cheers Zed
---
---
CORRIDORS OF LACERATED CONFINEMENT [SINGLE] (2018) SW EXCLUSIVE
---
Confined in Obscurity [Full Album]
---
Revelation Of Tortured Imprisonment [EP] (2017)