FOR I AM KING out of the Netherlands are a special act in the metalcore / deathcore or so called modern extreme metal scene. I ordered some months ago both albums from the band and was in discussion with my friend Steve from BRUTAL FEMALE FRONTED METAL about it. He told me that he is going to feature the band soon for a promotional week on the site and if I could do a review for their latest album. So here we are.
The album was released on Redfield Records.
The band has a nice description of themself on their Spotify page. Making comparisons to X-Factor, a 3.0 variation of the I-factor. The letter "I" (name of the album) which has also an importance in mathematics and chemistry should describe the complex components the band is using: modern, complex, furious but always catchy metal with unique vocals of Alma Alizadeh. 
---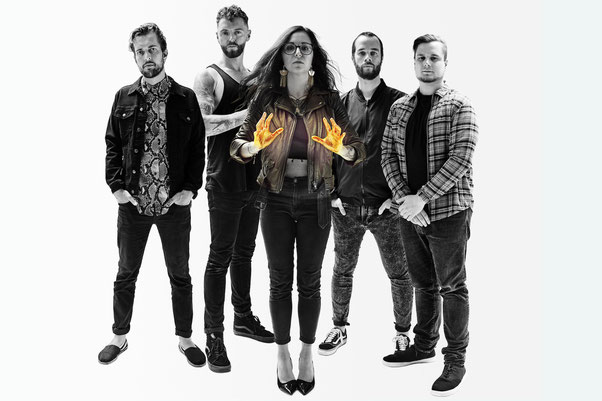 Maybe this should just sound intelligent and complex as their music is. The Band has a lot of different layers to explore and which give the songs a great depth. To be honest first time I saw a video of them this was like "Okay my beautiful math teacher got a bad day screaming at me and just say…FUCK IT…I do METAL!" Haha…I hope this was not to offensive for some people but we should not forget to keep up the sense of humor here.
If we go back to the word complex the 10 tracks of the album are exactly that. Besides instrumentals like "INVIDIA" (which is also nicely arranged and thoughtful written) each song got something on its own. Really agressive, brutal and straight to your face metalcore with deathcore elements but catchy and stuffed with great riffs and melodies to be remarkable.
Alma's voice is really no standarized Death Metal screaming/shouting. Her vocals are really powerful and sometimes I have the feeling for the record they have doubled some lines to create this little demonic effect and strong emotional feeling while listening to it. Also a good portion of progessive Metal is inside of this Beast. This just makes the edges sharp and each time you will wound yourself grinding on them but scares stay so I think you know what I want to tell you with this, right?!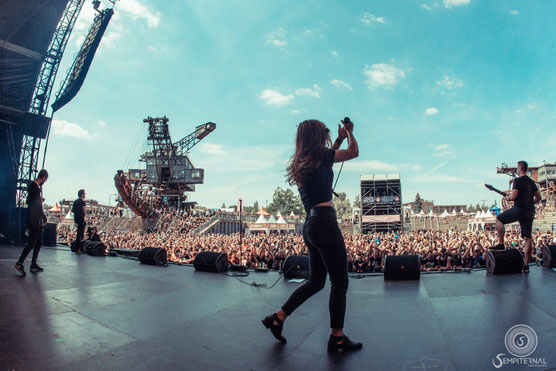 Exactly! The songs are complex but as the band said "CATCHY" at the same time to stay in your mind. You will need for sure more than one spin in your player for this because it is no album which is digested easily but worth the hard work of your stomach. Take all your guts my friends, I hope you are strong enough and can take it before it devours you!!!
I recommend this for all fans of complex and modern Metal with a good taste for Death Metal and progressivity with a harsh punsh of female shouts in your face! If you like bands like THE DILLINGER ESCAPE PLAN, WALKING DEAD ON BROADWAY, SUICIDE SILENCE, HEAVEN SHALL BURN, THE OCEAN and a lot of riffs that could have come from the cold north of Scandinavia. This is a must have for you!
9/10 for a great and unique step to be outstanding in today's modern extreme metal scene.
Have a good one. Cheers Zed!
---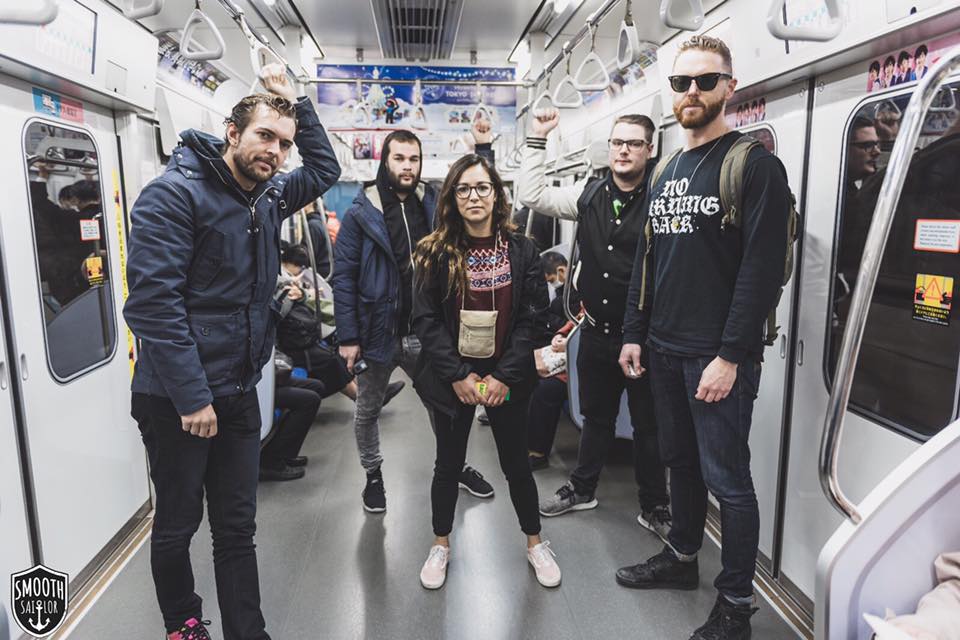 ---
---
youtube Vids
---
---
---
---
live