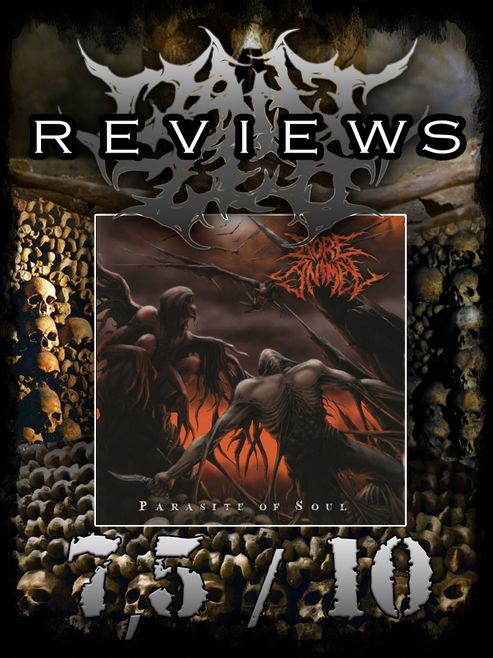 Indonesia is delivering again and what else could it be then super sick and blasting Brutal Death. 8 tracks and 40 minutes of Death Metal debauchery. Two of the songs are demo versions of the songs "Sickening Psychological Trauma" and " Parasite of Soul" which are also contained in re-recorded version on the album. The album was freshly released on Pathologically Explicit Recordings.
After a little atmosphere building intro the album starts blasting and straight forward but in a much rougher way as expected from the sound. Normally the blasty Death Grind from Indonesia is clearer but this has a nice and dull rehearsal room sound/atmosphere the 3 members are presenting the audience.
Besides that point it is pure brutality with also a rough and barky voice which I would describe more classical Death Metal based then ultra guttural. It is a nice mixture between classical US BDM stuff in the veign of DISGORGE mixed with DEICIDE while the asian influence of JASAD or DIRTY INFAMOUS is still feelable. A little spice of Japanese bands like INFERNAL REVULSION here and a little shot of PYAEMIA on the other side. I think this is the closest I can fastly sum up if you expect some comparisons to feed your expectations.
---
Overall a very satisfying piece of brutality which rarely steps of the gas pedal and when they do just to bring some more heaviness and groove into the game. Even if these spots are rarely spread. Gore Animal combine the sound and virtue of oldschool Death Brutality with elements of newer sickness while not forgetting their Indonesian roots.
The only thing I would have wished for was a clearer and better production but maybe I am also a litte bit spoiled. If you would see it as a record taped back in the day it would be brilliant. With the view on that perspective I see it as a tribute to this sound. I hope I hit the spot with my guess about the aimed goal from the band.
Summarized this is a fine piece of Butchery. Enjoy the Sickness and bang your head. I give a solid 7,5 / 10 for this. Definitly check it out my friends!
Cheers Zed
---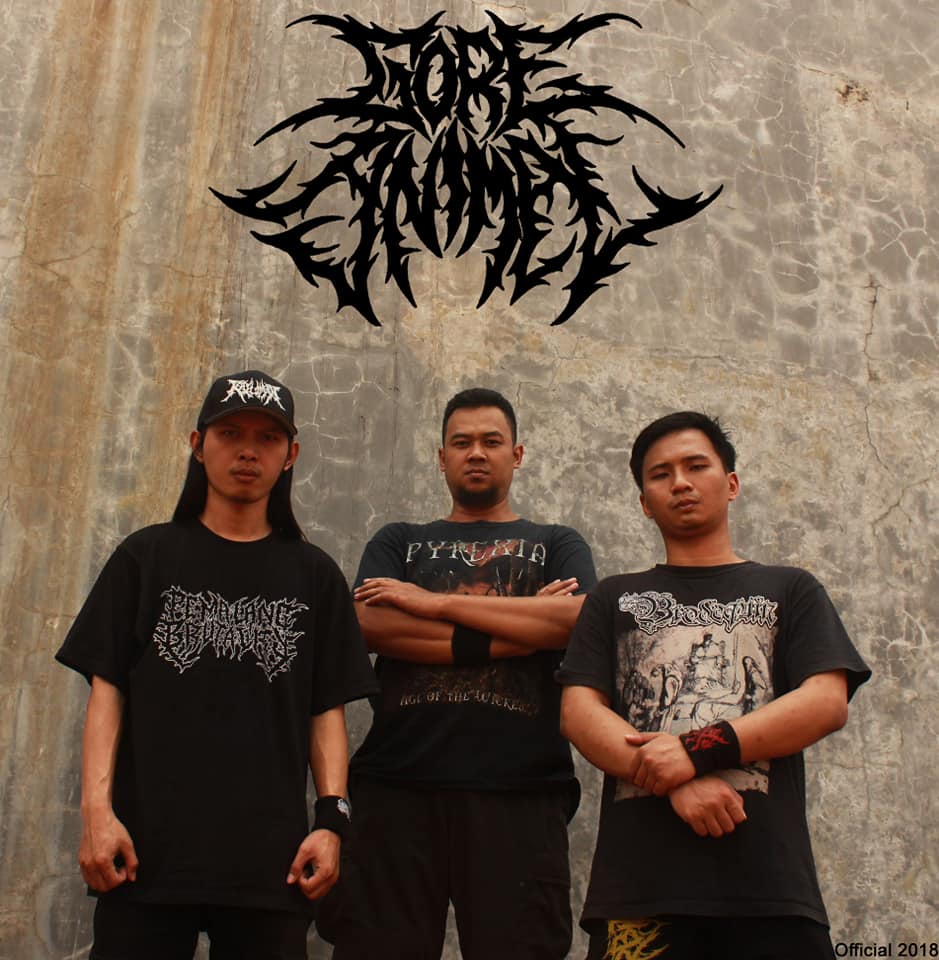 ---
---
Cannobalism without end
---
official album streaming