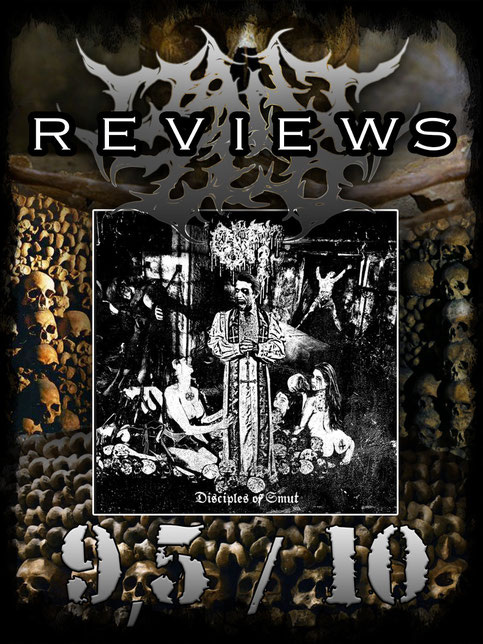 The founders of Porngrind, the one and only, the legend GUT is back. With their newest output "Disciples of Smut" you will receive a cumshot in your face that feels like a brickstone. They re-invented their sound in an impressive way. It is like they took the soul of their crushing cult debut "Odour of Torture" and transformed it to a 2020 version. Better sound, better song structure and everything is filled with a super downtuned darkness.
The band never loses their remarkable trademarks and basement. They just added a lot more layers to their sound which creates a full new and fresh product. Depending on evil downtuning of the sound, if the previous records were located in a torture cave, now they are definitly located in chambers of hell in the vatican cellars. I guess this is enough as a comparison for telling you how thick the dark atmosphere became on this record.
The quartett learned many things over the years, experimenting with other bands and sounds, to come back together to create what they were propably always aiming for. The 16 songs cut through flesh and bone, jerk you in the face and leave you with your panties between your legs. Relentless, dark and crushing. Starting from "Summoning the Besouled Servants of the Bizarre" until "Myth of Perversion". The band is never letting you down on this journey in the depths of a perverted mind.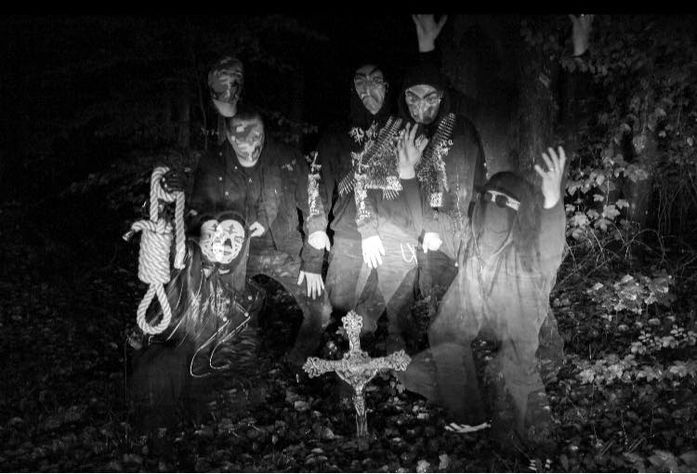 As I mentioned before the basement of GUT never left, you have the song titles, the samples and fuck you attitude as you are used to. Everything just is positivly enhanced in a way I never imagined. Besides their debut definitly the best record released by the guys. Hands down and hail to the Kings baby!
They even managed to bring some other legends to the record. Patrick of Disharmonic Orchestra and Schirenc of Pungent Stench are featured, even Martin of Gutalax as well. Be prepared for this sickness!
"Disciples of Smut" will suck you in its world of perversion and darkness. Don't feel ashamed because you will definitly enjoy every minute of this ride.
I recommend this for all previous fans of the band and all Goregrind fanatics. Fans of darkened Grindcore and Crust should also give it a listen. You won't be dissapointed.
9,5 / 10 for the masters of perversion and mayhem!
Cheers and grind on!!!
---
---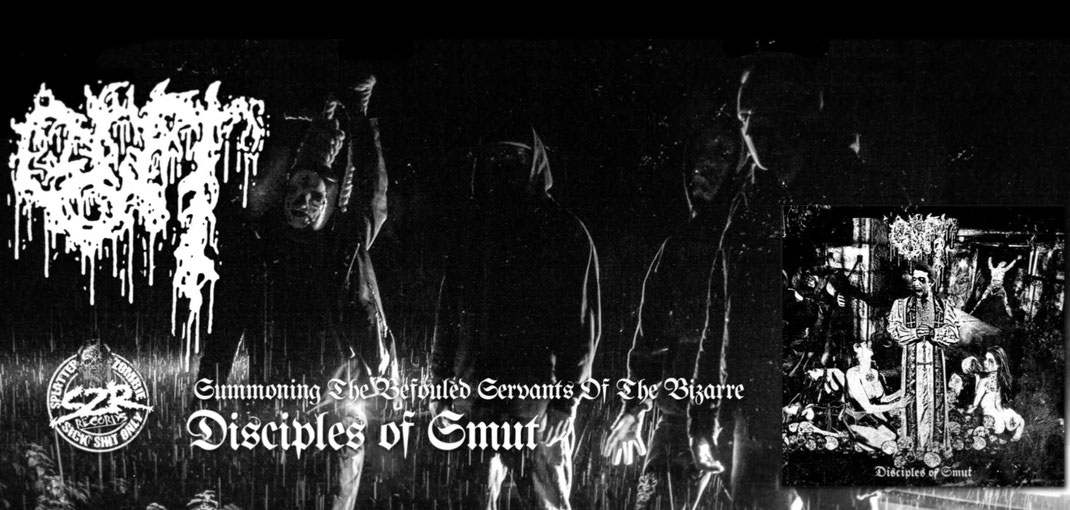 ---
Hypnotized Harem
---
Empire Of The Centipede Of Pigs And Hoes
---
Smothered With Austrian Chloroform
---
Disciples Of Smut