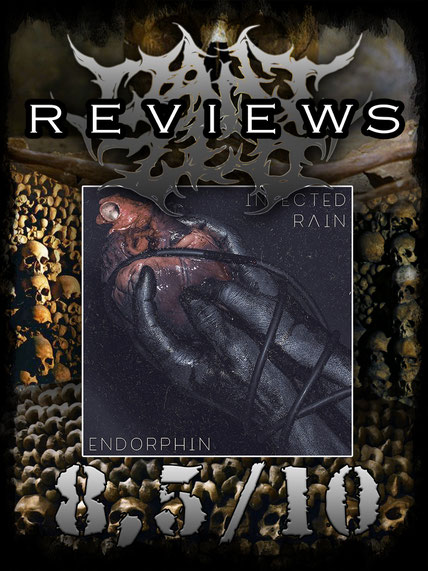 Moldova's finest are back with their 4th album called "Endorphin". Infected Rain present themselves on the new longplayer as complex as ever but also as straighter in a forward direction. What I exactly want to tell you with this you will find out within this Review.
Finally backed up with a strong label, and well deserved, Napalm Records from Austria releases this fine piece of art. The 10 tracks run through in a little more then 40 minutes. While listening you will experience a lot of ups and downs while diving into the emotional world of Elena Cataraga's Lyrics. The band digged deep inside of their souls to deliver their messages within musical compositions along the spoken words. They found a great balance between harsh, modern metal sounds and emotional passages which are so fragile they could have been made out of glass. If you allow yourself to fall into the rabbit hole you will experience a lot of adventures with the band in wonderland.
Besides my talking of deeper meanings and emotional trips we should take a deeper look inside of the music. The album starts very strong with one of the first singles "The Earth Mantra". Beginning from the message itself that we are just parasites on this world sucking like leeches on our beloved mother earth will make you very angry and sad at the same time. Musically it is a rollercoaster ride between emotions and straight in your face riffs with screaming. This is the exact balance I mentioned before which are handled very well. This song is in my opinion the star of the album along with the elements build in. All IR trademarks are there but it is much more combined with 90s trance stuff. This elements are always reminding me to 90s movie soundtrack stuff like Trainspotting or in the veign of. I even enjoyed this song live more then on the record. The emotions like anger and desperate are transported much more direct in your head and heart.
---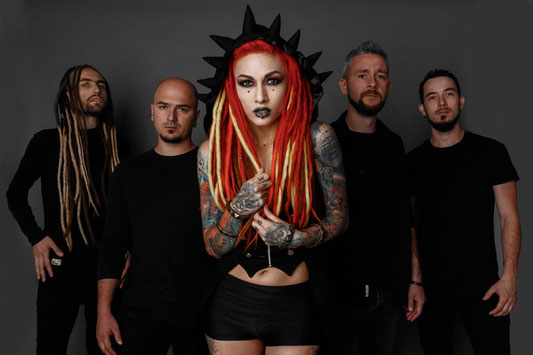 Endorphin continues strong with the next song "Black Gold". Straight forward track with enough spots to catch some breath and continue banging your head. "Symphony of Trust" and "Pendelum" are more quiet and sensitive songs depending on the sound and atmosphere created. Those 2 tracks will not let you down and give you some time to feel more into the concept of this album before you get thrown in the twisted world of the song "Passerby". I had my problems getting arranged with refrain of this song but it came out very well in the end. The harsh straight in your fucking face parts have always been a banger on this one.
We are half through and until now I just telling you about the ups of the album and how they are soaking you down with its relentless and merciless gravity into the world created. As I said diverse and straight forward at the same time I ment that the band is going their directon no matter what. No compromises!
---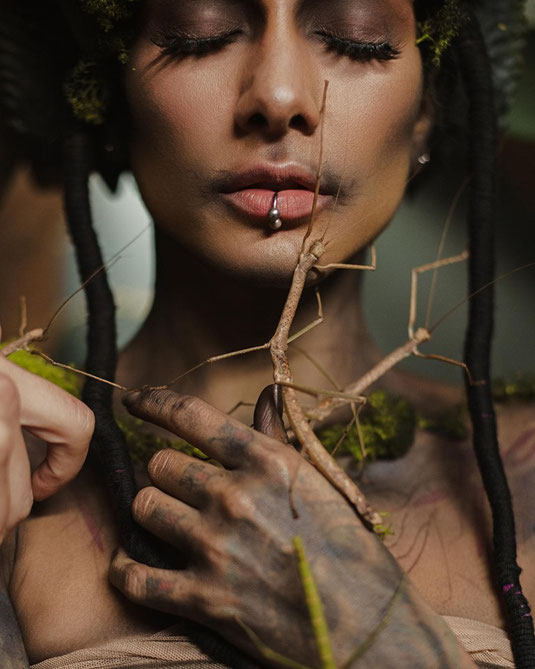 They found their sound, which is a good thing, and they want to present it to the world. As a long year fan following the band and loving their rough debut EP "Judgemental Trap" I could see how they started to erase parts and trademarks i loved from the first place.
Leaving out the deep growls Lena used to do. On the previous album 86 on songs like "Mold" or my favorite "Endless Stairs" there are deep guttural growls on the recording but I never experienced that live at the 7 shows I have been since 86 was released.
Also on the playlist the tracks from the older albums were getting less and less. On the last show in march 2019 the last leftover was "Sweet, sweet Lies" from Embrace Eternity. The beloved and eternal hymn "Judgemental Trap" was also erased from the playlist which I personally sadly miss. Don't get me wrong, they found their sond with 86 and continued/evolved much more into it with "Endorphin" but some of the oldschool fans will maybe feel left behind in some aspects.
---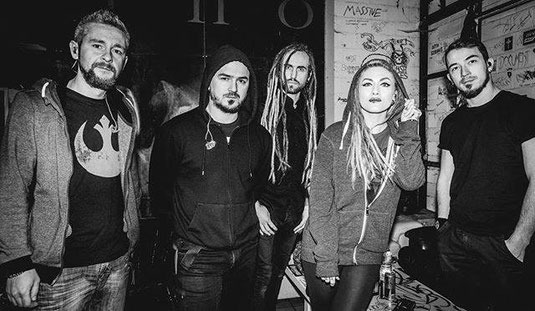 The upcomming songs like the harsh banger "Lure", "Victims", "Walking Dead" and "Taphephonia" continue this way and will also present the band in a shining and glorious strength. I guess as a band and unite they have never been stronger as now. Depending on continously touring the last years, being together on a small room for weeks tights you together or ripps you apart but they are merged to a strong powerhouse.
The last song "Strom" is the most outstanding and unusual track of the album. It is an emotional and melodic track with clean singing. It reminds me a lot of the song "Hovering" from the Seas on the Moon project Lena is doing with part of the IR guys but just in a darker way. First time I heard it, I thought right away that this could be a perfect interlude or outro song for the album and here we are. It was chosen as the last one. Sometimes my intuition is not as bad as I thought. This track will leave you alone with your emotions and thoughts in the night. You will definitly need more then one spin of this trip called "Endorphin" to understand and experience the whole package. I had now one week to settle everything down and the outcome is really great. I don't regret the trip and will take the red pill from time to time to follow Lena in the depths of the Rabbit Hole.
---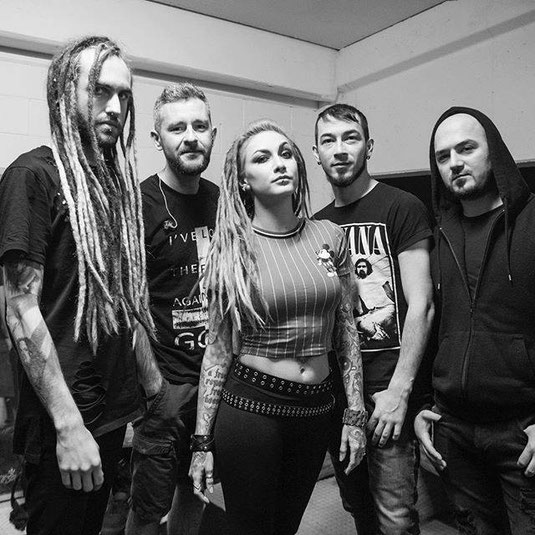 Summarized it became a great album the 5 piece created with all the trademarks you would expect from IR and some new. When you started being a fan with "86" you will find your piece and pleasure with "Endorphin" without any doubt. Oldschool fans will also love but maybe miss something you started loving them. The rhythms and freaky tries from The Judgemental Trap EP or Asylum like in songs like "Voices" and EPs Title track are gone and will be hardly missed but this is a clear consequence of the bands direction. I can totally comprehend the choices made and it is a pure joy seing how far they have come.
Fore me the album is a strong 8,5 / 10.
Before the Die Hard fans start complaining I will expose my decision. I am missing some trademarks I loved along with the deep growls of Lena which gave the songs a little more diversity and brutality. Besides that "86" blew me away a little bit more then "Endorphin". As mentioned before my Highlight on this album is the opener "The Earth Mantra" along with songs like Black Gold and Lure.
I am looking forward to see how the band will evolve in the future and start conquering the scene with their rough intensity and authenticity. They well deserve it. A whole world awaits to conquer!
Cheers Zed
---
---
The earth Mantra
---
the earth mantra live
---
Lure
---
black gold
---
Live Mannheim