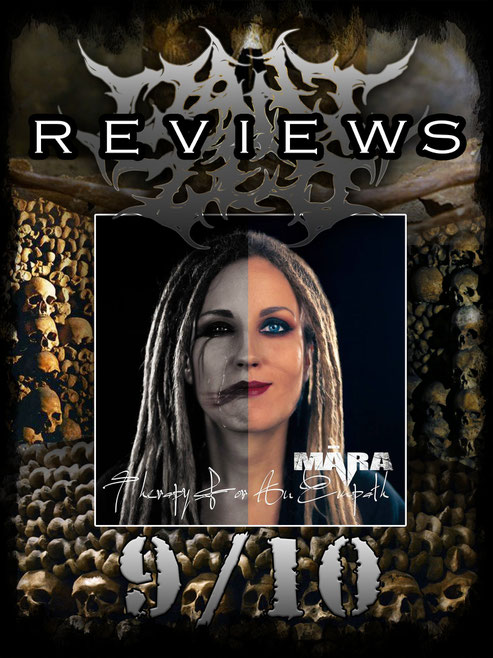 The band named MĀRA after the singers name comming out of Latvia is delivering groovy Thrash loaden Death Metal with a lot of melody, harsh riffs and emotions. Just formed in 2018 they already have this 5 track EP for you and toured several times in Europe. Played shows with bands like Krisiun, Sepultura and Satyricon. So better be ready for this diverse mixture of genres and extremes.
To be honest, the first time I saw the video of the Song "Sell your Soul" as an Youtube Offer in my playlist. I hesitated in first place because I thought it is another female fronted band from eastern Europe(but Latvia is northern Europe) with a dread head singer delivering the same stuff I heared so many times. Good thing is that I was wrong! After a few spins on the web and getting deeper into the music I started to explore the depths of the sound and enjoying it very much!
The musicians really know what they are doing and you notice that they have fun creating their art and mix genres together to bring something on their own. I bought also the CD digitally on their bandcamp because I couldn't find it physically. After I saw they had some on tour I contacted MĀRA and she was so kind and send me a copy of the album even signed from the band. Thank you for this again!
---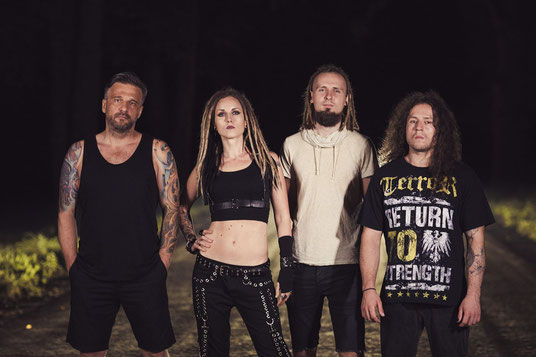 MĀRA has also won 2 nominations at the Latvian Metal Music Awards 2018 for "Album Of The Year" (Therapy For An Empath) and "Best Vocalist"  (Māra Lisenko).
For sure you can try to put them into closets but I think this band don't deserve it to do so. MĀRA will probably appeal to fans of many genres because they are a good hybrid between extreme and melodic sounds. Think of an mixture between swedish influenced guitars, harsh death metal tunes and Groove from the first two Machine Head albums. All together with some cool 90s Nu Metal melodic elements. The singer MĀRA is bringing her whole package of vocals from screams, deep growls and fragile, emotional singing. A great and balanced mix of everything.
The 5 tracks "Label Me Insane", "Existential Survival", "Blameshifter", "Sell your Soul" and "Be-long Now-here" show the full range of different musical layers this band can bring. You have a lot of variety between the songs and each one can be looked upon differently.
Also you can experience the intensity by watching the 3 music videos for the songs "Blameshifter", "Sell your Soul" and "Label Me Insane". For such a brand new band a really nice and great effort in this short period of time.
---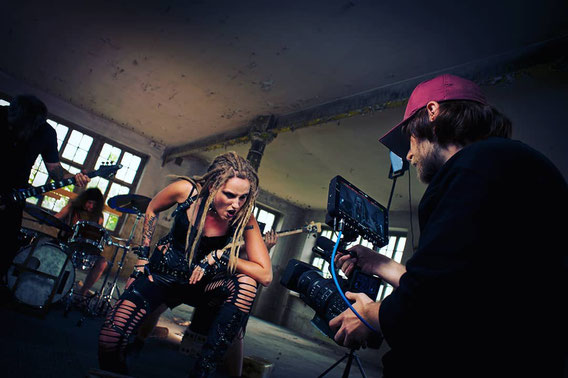 The singer MĀRA  is also giving vocal lessons and share her years long experience with singing. So don't hesitate if you want to learn something. I had also some chats with her and passion within the extreme metal scene. She is a real passionate depending on this and in my opinion it is reflected within their music!
I am looking forward to hear more from them with a full album and more intense touring. For me a strong 9 / 10 and a great start in their musical career! Keep your eyes open for MĀRA and support an awesome underground act!
Cheers Zed 
---
---
blameshifter
---
label me insane
---
sell your soul