I received a request from one of the guitarists of the Band MEDEIA to do a review about their new album XENOSIS. I heared the album already on SPOTIFY and really liked it. So I quickly agreed and today I received my copy. It was even a signed one for my collection. Thank you very much Samuli for this!
The band comming out of Finland is already an old stager in the music's business. Founded back in 2002 the modern Death Metal band delivers their 4th album if I counted correct. They are here to conquer again after six years waiting to the last album Iconclastic in 2013.
The Album was released on Playground Music Finland. To be honest I never heared of that label but I will check out their releases and if I find something great you will hear from me my friends.
---
Back to th album XENOSIS. It contains 10 tracks of perfectly polished modern Death Metal. Really a nice combination of different influences to bring this genre to our times and create their own interpretation of a sound. The six piece band really create a great ambient atmosphere through the tracks which is never let down and a really strong push to keep up the energy the whole time while listening. The both guitarists really show what they got and learned over the last albums and years of experience to combine lead rhythm, guitar solos and melodies to a full package of thinkful songwriting. Drums are tight and the lady in the team, Laura, adds with her keyboards a nice accompaniment to the tracks. This all makes everything really fully packed and tight. A great example of the keyboard work which can really lead and paint a song colorful is track number 7 called ASCENSION.
The vocals are more Deathcore or modern Death Metal influenced than I would say oldschool. Best to compared to Whitechapel or Oceano and bands in the veign of. This cocktails works pretty well and is really satisfying. With the melodies and the hooks/secrets to explore within this journey you will have a lot of fun to discover!
At tracks like PHENOMENON which are pretty atmospheric and high tone guitar driven you have really great goosebump moments while banging your head to the nice grooves. Great song I can recommend for you all to check out! They also created a music video for it. I will link this here for you to check out if you are reading this on my BLOG's page.
---
---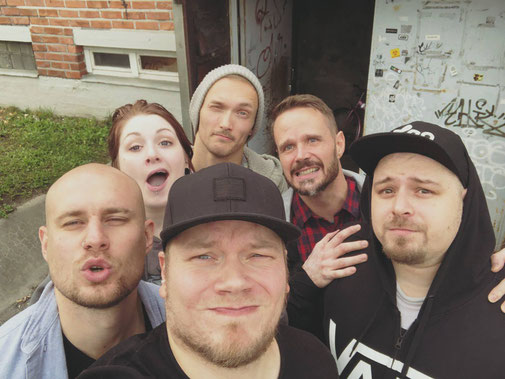 If you are looking here for comparisons it's a little hard because I think MEDEIA did a great job to create something on their own but if I go deep in my musical soul of understanding music. (Even if I am not a musician) I would say this new album is a great combination of Bands like Whitechapel and Oceano I mentioned before. German progressive Death Metal Heroes THE OCEAN but in a much straighter way. Old HATEBREED hardcore elements with a little touch of HEAVEN SHALL BURN to spice everything up. Maybe you see much different but I did my best to deliver you something. I would definitly consider everyone to check it out by yourself because you would miss something great to experience in today's world of extreme music!
I recommend this for the fans of the bands mentioned before but also people who like ABORTED, THE DILLINGER ESCAPE PLAN or GOJIRA can give it a try. You will not regret!
9 / 10 for a great and powerful album. Enjoy and cheers! Zed
---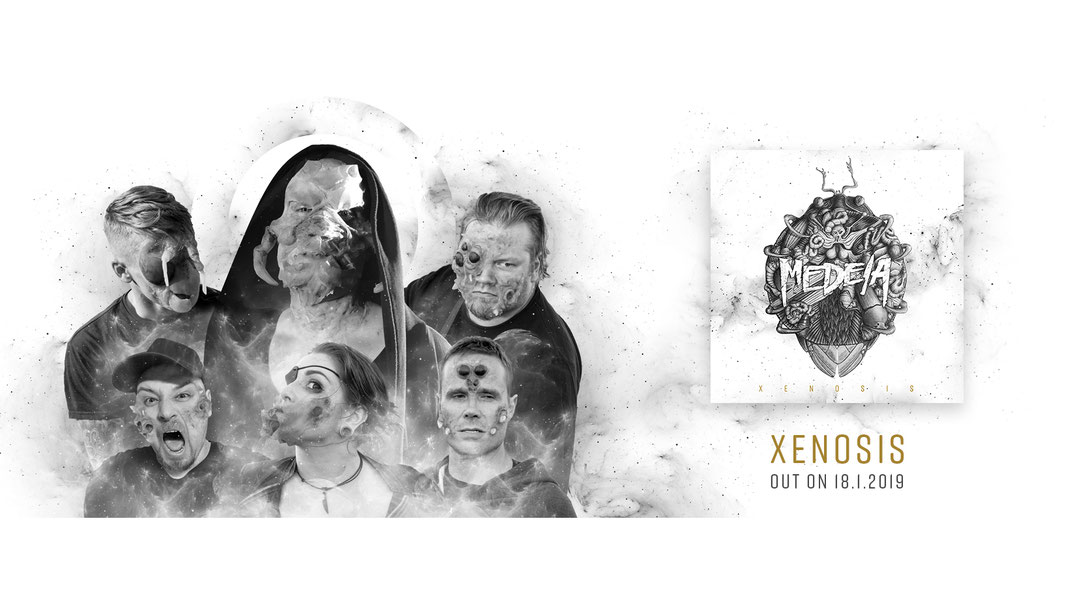 ---
---
youtube Vids
---
Medeia - AntiXmas Live