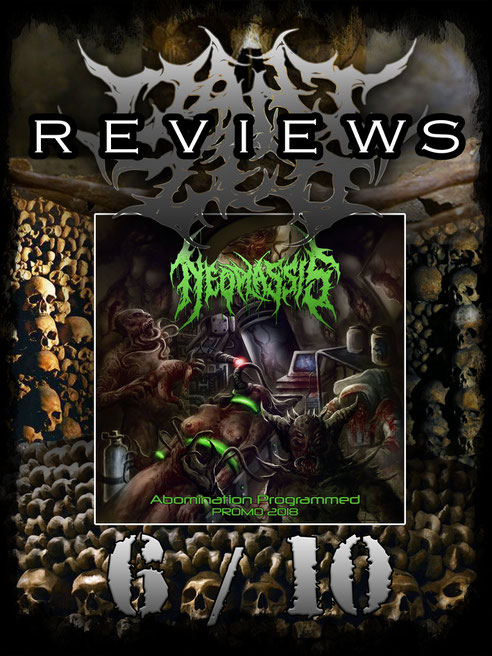 Straight from Switzerland this 4 track Slam-Holocaust EP arrived to me as a promo package from SIRIUS RECORDS. They released just 100 handnumbered copies of this. (I have number 35)
The promo was recorded as a two piece band. Now the line-up increased to 3 members. Ricardo Proenca - Vocals(ex-Analepsy), Patrick Küng - Guitar, Drum Programming and Joel (Mow Gli) - Bass(new member). They call their style Egyptian Mythology, Sci-fi, Slamming Brutal Death, Deathcore. I think this is more related to the lyrics because the music is for me just basic and groovy Slam Death Metal. On song two called "Depravity at Procreation", there is a little guest featured from Slamentation. Rene Barthoulot is gargling along with Ricardo to the song which give a little more dynamics to it.
All 3 full songs (First one is an Intro) are bringing the same quality but also same song structure. It is a nice mixture between slams, grooves, breakdowns, some blasts and headbanging riffs all rounded up with gutturals. The band takes all elements of the caveman music available and puts it inside of this EP. No experiements, just pure Slam.
---
So don't expect some big experiments here. If you are looking for a nice snack to feed your slam cravings for a short time you can grab yourself a copy if they aren't gone until now. As I said, just 100 copies made. This is for the hardcore collectors and those who want to check out what is about to come from Neoplassis.
Currently the band is working on a full length to which I am looking forward to. I hope there will be some surprises on it to which I can hook up because this EP is good but nothing special. I heared this countless times on many Slam CDs and will not stick long in my head. Anyway I will keep an eye on these guys.
6 / 10! Cheers Zed
---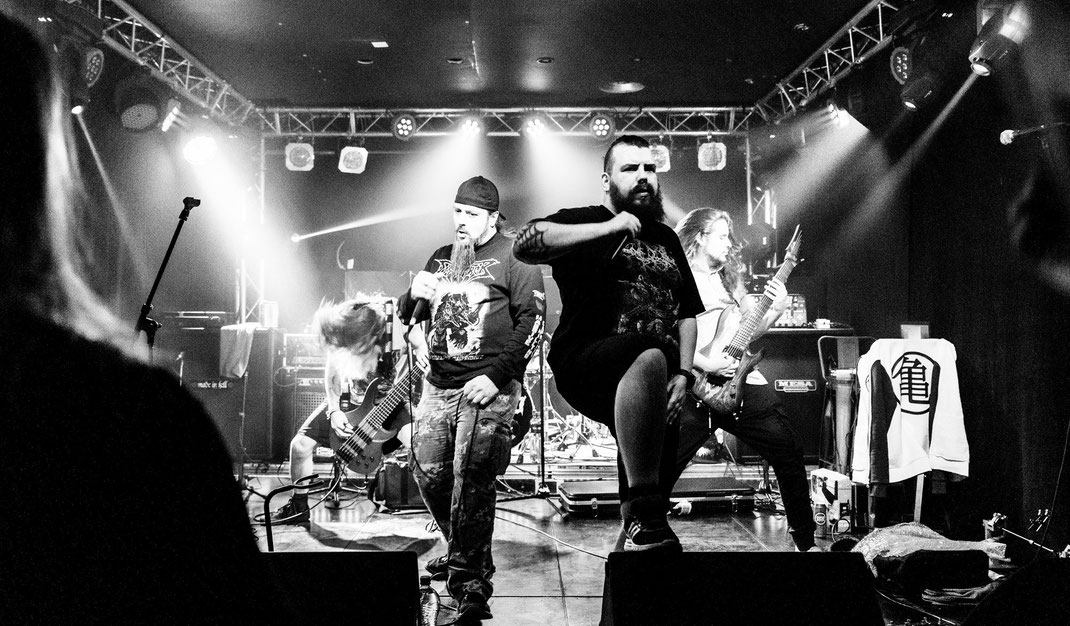 ---
---
DEPRAVITY AT PROCREATION (FEAT. RENE BARTHOULOT) [DEBUT SINGLE] (2018) SW EXCLUSIVE