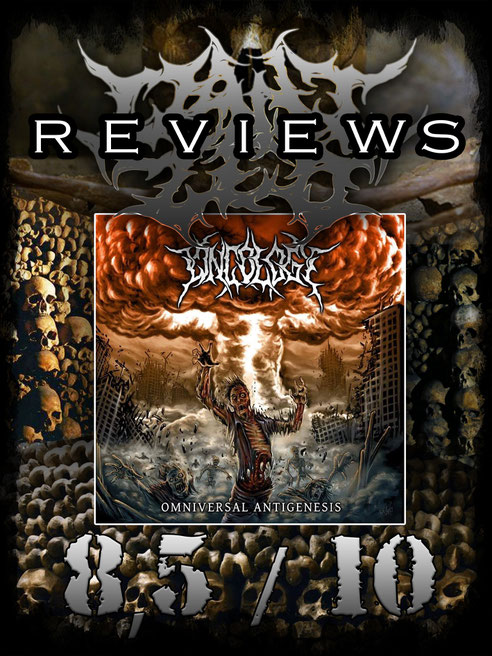 UK based Sickoes ONCOLOGY are back with their follow up to the 2016 album "Infinite Regress". Released again on Rising Nemesis Records, the record called "Omniversal Antigenesis" presents the 3 piece band in its nastiest and most brutal way. I was really blown away by the progress the band made on this record. It's extreme and brutal Death fucking Metal in its purest form!
After a short intro the band kicks down the gas pedal right through the car's subfloor. The blasts ripping your head off while the nasty riffs shredd and groove you in the ground. The vocals are extremely sick and gargly. Perfect subline for the music presented! Tracks like "Ravagers of Synaptic Cruelty" show perfectly the harsh and fast brutality while also throwing in variations of groove and atmospheric mid tempo parts spiced up with downtuned Slams.
For me personally I had the feeling the band inhaled a deep bong shot of the latest New Standard Elite Blasting releases to get more of the mentioned nastyness into their sound and enrich the full picture of these 9 tracks.
If you are looking for any comparisons I would say Disgorge(US) mixed with Molested Divinity and Cephalotripsy. Also the vocals on this album are the closest to Angel Ochoa who is doing vocals in Disgorge, Cephalotripsy and lately even Abominable Putridity.
---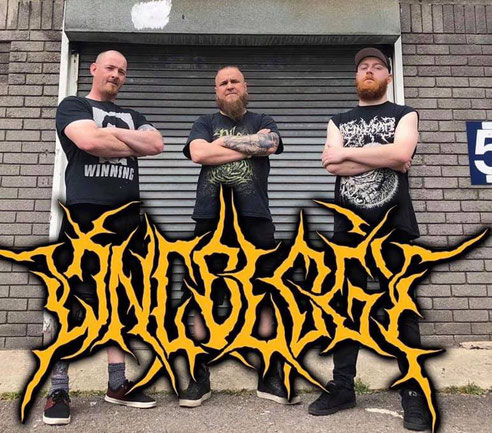 Mixed was everything by my friend Connor, guitarist of the band, and mastered in the DPK Studios in Germany From Pumpa of Stillbirth. Also some guests to mention are Tom Bradfield of Twitch of the Death Nerve on the song "Tumultuous Echoes of Punished Humanity" and the Slamfather himself Chris Pervelis of Internal Bleeding on "Transdimensional Blood Orgies in Overture".
Summed up this album is a complete packaging of everything a blast fanatic of sick and pure Death Metal is looking for. One of the best releases of the underground of 2020 for sure you definitly shouldn't miss out!
I recommend this for every fan of the mentioned bands Disgorge(US), Cephalitripsy, Molested Divinity and others like Despondency, Visceral Disgorge, Repugnance, Disavowed and so on!
8,5 for a sick trip in the End of Human Existence!!! Boom and cheers. Zed
---
---
OMNIVERSAL ANTIGENESIS [SINGLE] (2020) SW EXCLUSIVE
---
ONCOLOGY - VIRIONS IN THE EXOSPHERE [SINGLE] (2019) SW EXCLUSIVE