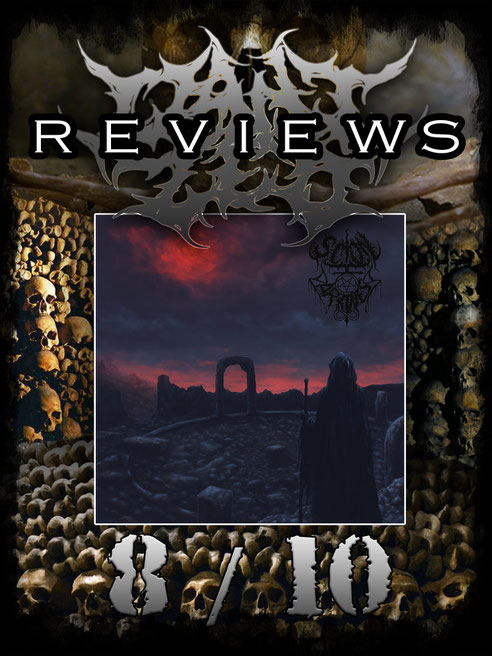 Some weeks ago I received the debut album from austrian groovy Death Metal newbies Scion of Darkness. Since the founding in 2016 it took them 4 years to create this Beast called "Downpath" which is a mixture between oldschool Death Metal, groove loaden Metal and some more newschool oriented elements, spiced up with some Black Metal influences. Everything is rough and like an unpolished diamond but I mean this in a good way. Go on reading and we will dive into the details!
The album starts right away groovy with the opener "Abomination". The riff will induce your body to start moving and wanting to bang its head! The 4 piece band exactly knows how to smoothly play to their strengths and present the songs in a proper way. Not too much oversophistaced songwriting more pure and straight in your face groove loaden Death Metal the honest way. For me the joy of playing this kind of music was feelable in every note on the album and is what makes SCION OF DARKNESS so authentic.
I always had a little rehearsal room vibe within the songs which made everything really fresh and harmonic. I love it when the sound is a little more dirty then overproduced clean. Emotions feelable in the music is the real deal and nothing less. The band is hungry to leave their mark within the Death Metal scene and deserves to make their deep scratched in the skin!
---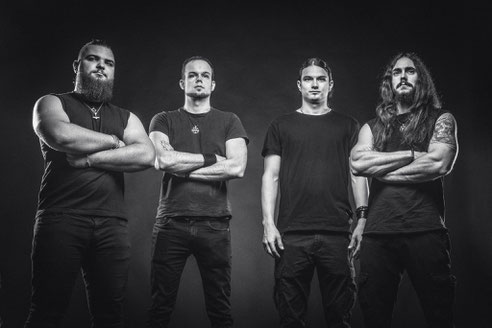 The music they present on Downpath is super solid and well written. Nothing to complain about and I had really joy listening to it. The 10 songs never let you down through the whole 40 minutes. I never had the feeling that any filler songs are on it, just killers! Even a cover track of the band Grave is closing the album. "Soulless" the title track from the band's 1994 release. This finishes up everything round and smoothly to a complete package presented.
If you are looking for any comparisons, you can fill your picture with the covered band Grave, Dying Fetus, slower Krisiun, Belphegor, Bloodbath, Vomitory, Hateplow, Iniquity and bands in the veign of. Scion of Darkness accomplish to create their own sound within the different aspects of the bands mentioned. Not everything is perfect but a brilliant start comming straight from the underground and I am stoked to see what will come from them in the future!
8 / 10 - Look out for them and check out Downpath. You will not regret!!!
Cheers Zed
---
---
Extinction
---
Graveyard
---
Ascension
---
Livestream