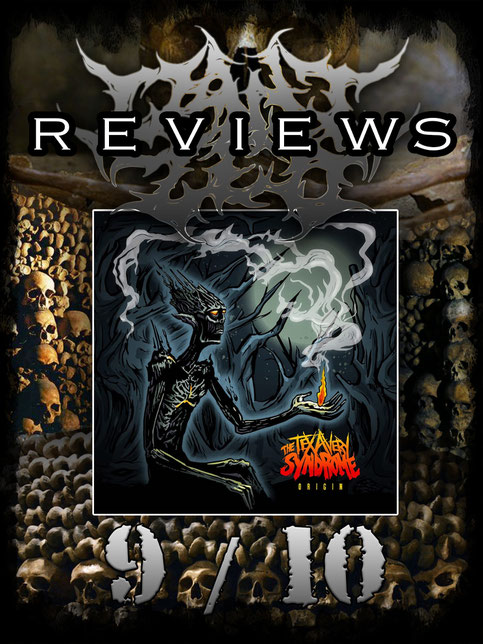 The Tex Avery Syndrome, comming straight out of Frankfurt city in Germany, punch heavily the mark between Walls of Jericho, Dehydrated, The Charm and the Fury, Pantera and old Suicide Silence. With that explosive mixture their upcomming album "Origin" awaits with a lot of surprises, catchy grooves, boneshattering break downs and goosebump creating noise roaring out of Laura Gierl's throat!
I had the band longer in mind and was checking their material from time to time. After seing them back in 2018 at the Grave Art festival here in Germany I was looking forward to a full album comming. Their label Noizgate Records contacted me if I would be interested in doing a review. Sure thing I was in immediately. Thank you also for trusting in my work.
Back to the album. The 12 tracks have a wide bandwidth of different sounds. As mentioned before you have a lot of Hardcore, Metalcore, Death Metal, Deathcore, progressive touches and also vulnerable emotions offered on Origin. You will experience up and downs with the band in a positive way. They take you on a ride to different worlds of their imagination, anger and strength.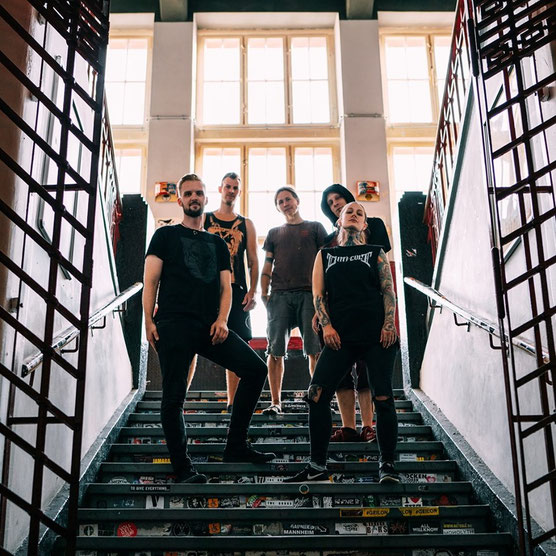 Let it happen and the album will soak you in its' dark abyss which gravity is like a black hole. The band understands to reinforce their musical playing with diversity in the songs and keeping the whole package interesting over the full album. I couldn't find any filler song, everyone can stand for Its' own and every song offers something unique to explore on your own. One spin will not be enough to find every edge and hook but don't hesitate to put this on repeat to find out!
Also to mention is that the album is featuring Brock Lindow and Carl Schwartz from the bands 36 Crazyfists and First Blood as guest vocalists. Check it out on the songs "Pulling Teeth" and "All is not Lost". Definitly another enrichment to this great record.
---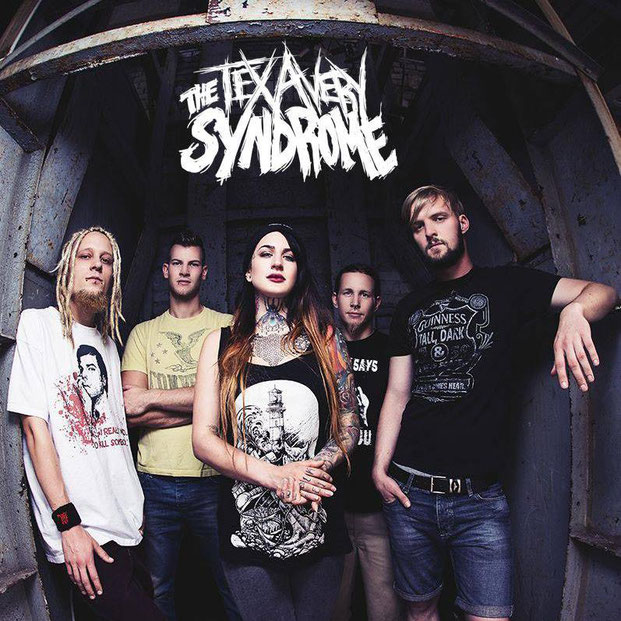 So what we have here to sum it up a little, crazy aggression and handbanging groove, skullcrushing screams and deep brutal growls along with catchy melodies delivered and wrapped up in a dark atmospheric package. Definitly not the easiest pill to swallow but no one said this will be easy! Jokes beside, TTAS created an awesome and artistic record to leave their mark in the modern, extreme music scene. I would love to hear more of it and definitly on of the hottest records comming this October.
If you like a great mixture of the bands mentioned in the beginning or you are just in the mood for some decent, extreme music to vent off after a shitty day. TTAS can definitly be your valve and help let off your steam!
9 / 10! BOOM!!!
Cheers Zed
---
---
Pendelum
---
Pulling Teeth
---
Rage Gene
---
The Tex Avery Syndrome - Rage Gene (Interview with Laura & Nico)